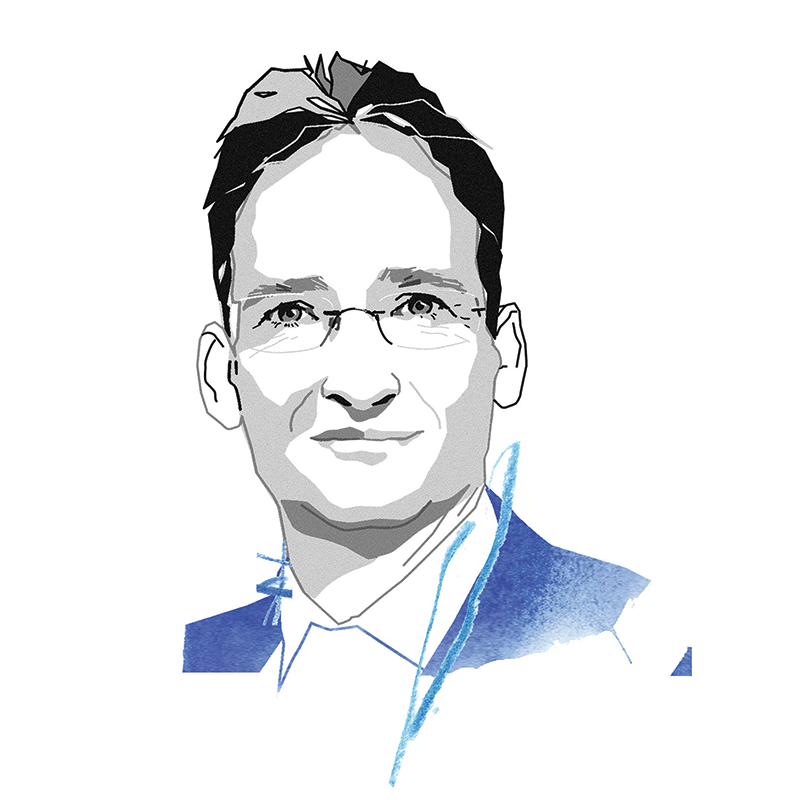 WE ARE NOW nearly two years into what has been termed the 'climate decade' – 10 years in which we must halve carbon emissions globally.
If we truly want to prevent the worst effects of climate change and protect biodiversity, then temperature rises must be kept to 1.5°C and governments, businesses and individuals must work together on ways to achieve that goal.
This is because the window of opportunity to prevent rises of more than 1.5°C is closing – and closing fast.
Every additional 0.5°C of warming increases the intensity and frequency of extreme weather events, including heatwaves, heavy rain storms and prolonged droughts in some regions.
If, collectively, we do not reduce greenhouse gas emissions and create more sustainable and resilient economies, we will not be able to stop the escalating effects of climate change becoming worse and making some areas of the planet unliveable.
One of the biggest opportunities to take the action needed is at COP26 in Glasgow this November.
High-level summits like these have become ever bigger and more urgent as time passes, and this year's event will be no exception.
Governments – such as Under2 Coalition's co-chair Scotland – have even described COP26 as representing "the world's best chance – perhaps one of our last chances" to avert the worst impacts of climate change. Reaching net zero emissions is a key step in seizing that chance.
Who should act on climate change?
Traditionally, action on climate change has been seen as a responsibility of national and international government. Undoubtedly they have a huge role to play.
But one of the biggest lessons the climate community has learnt is that none of us is immune from the impacts of extreme weather or food shortages, and so everyone has to help to find solutions.
That is why the Climate Group works with state and regional authorities, as well as international businesses, to reduce emissions and encourage sustainable development.
State and regional governments are uniquely placed to make an impact because they have their own legislative powers and more keenly understand the localised issues caused by a warming planet.
They can pass new laws, create favourable business conditions, improve public transport systems and influence behaviour change.
And in doing this, they have a critical role in setting the context to attract innovative finance to support climate-positive investments.
These local governments are also increasingly bolder than national governments, with 55% of states and regions with a 2030 emissions reduction target having one that is more ambitious than that of their national counterparts (Global States and Regions Annual Disclosure, 2020).
However only 16% of them have been consulted by their national governments on climate action planning.
Net zero emissions
With this boldness we have seen a marked shift to recognising the value of reaching 'net zero emissions' – the point at which we are not adding new carbon to the atmosphere because any increase in global emissions is balanced by an equivalent absorption of them from the atmosphere.
More than 40 members of the Under2 Coalition, which represents 133 states and regions from around the world, now have net zero targets, and that number has been increasing throughout the year.
Our Net Zero Futures programme works to support state and regional governments in understanding, setting and delivering on net zero emissions targets.
Those that have already analysed their emissions and identified key areas where cuts can be made are demonstrating how to make progress to those governments still in the earlier stages.
It is a great example of governments around the world learning from one another and showing leadership on the climate.
Most of our Net Zero Futures members have also joined the UN's Race to Zero campaign, where they are part of a cross-section of businesses, regions, cities, universities and others committed to reaching net zero emissions by 2050 – or, preferably, earlier – and setting out pathways to get there.
This collaboration and momentum matters. Government actions influence businesses and vice versa. Positive change in one area can spread to others.
---
'States and regions play a key role in influencing national governments, including by providing a voice to communities experiencing change on the ground and developing solutions to meet their needs'
---
The cost of inaction
Reaching net zero is no easy task. It will require time, effort and money.
However, keeping temperatures down means avoiding the staggering costs that come with the more frequent extreme weather events caused by climate change, such as flooding, wildfires or dangerous storms.
These are costs that many in the global south – with some of the countries worst affected by climate change – cannot bear, and which will lead to greater inequalities in years to come.
Many of the members in the Under2 Coalition are already feeling the effects of a changing climate, particularly in rural communities.
Without worldwide change, this will escalate, causing rising food shortages and homelessness.
We need the largest and most powerful countries to step up with more ambitious commitments that recognise the needs of all.
The upcoming meeting of G20 countries will be an important staging post along this long journey.
Economic opportunity
Yet reaching net zero is not just about preventing the worst from happening.
It is also about the opportunities that can open up as a result of new economic models.
A report from consultancy firm Deloitte this year found that policy shifts to achieve net zero greenhouse gas emissions by 2050 would not only avoid the worst impacts of climate change but could provide the region with economic gains of US$12.5trn (£9.2trn) by 2070.
According to management consulting firm McKinsey & Company, government spending on renewable energy and/or energy efficiency creates roughly three times more jobs than spending on fossil fuels.
Therefore, any action taken at state level to stimulate these sectors can more than pay for itself in increased economic activity.
This can include the roll out and maintenance of renewable energy technology; energy efficiency investment such as the retrofitting of buildings and homes; the development of clean transportation; and nature and soil restoration as crucial carbon sinks.
One example comes from New South Wales in Australia.
There, the state government's New South Wales' Electricity Infrastructure Roadmap, published last year, is expected to create an estimated 6,300 construction jobs and 2,800 ongoing operational jobs by 2030, and reduce average household energy bills by AUD$130 (£70) per year between 2023 and 2040.
In Mexico, Yucatán's Plan for the Improvement of Urban Mobility in Mérida, also released last year, has reduced city centre traffic, expanded and enhanced cycle lane provision, widened pavements, improved road crossings for pedestrians and led to the planting of more than 2,000 trees.
It has also generated 280 direct and 700 indirect jobs for local people, demonstrating the economic possibilities of more sustainable ways of living.
---
'Over the next decade, millions of new jobs are expected to be generated worldwide within green industries at all levels'
---
Joining the global and the local
States and regions play a key role in influencing national governments, including by providing a voice to communities experiencing change on the ground and developing solutions to meet their needs.
They can act as hubs of innovation to test out better ways of doing things. Setting – and meeting – targets at this level can act as a solid demonstration of what is possible. It also provides others with an example to follow.
The challenge now is ensuring that all states and regions have an equal opportunity to develop their economies at the same time as cutting greenhouse gas emissions, so that we have a truly equitable transition to net zero.
This means having fair and robust climate financing processes in place so that the technologies open to some regions of the world are open to all regions of the world.
National governments and finance institutions will need to find ways to make this a viable proposition.
Over the next decade, millions of new jobs are expected to be generated worldwide within green industries at all levels.
Net zero targets are just the first step in identifying areas for this economic growth, but they can stimulate creativity and new ways of thinking across government, and in the private sector too.
Being able to realise the opportunities ahead will require everyone working together for solutions that meet the needs of both people and the planet.
Looking at the work already being done in states and regions is the perfect place to start.
Image credit | Paddy-Mills