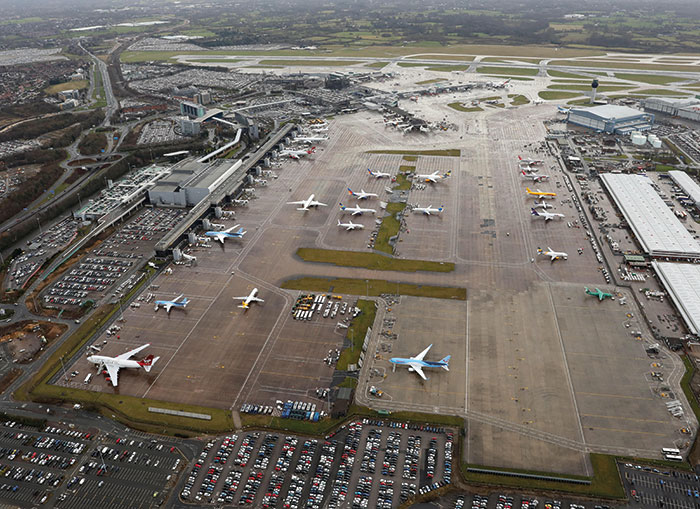 Against a backdrop of climate demonstrations, activism and growing public concern about environmental issues, in June last year the UK became the first major economy to legislate for net-zero emissions by 2050. It committed to reducing greenhouse gas emissions by at least 100% of 1990 levels.
Extreme weather conditions over the past few weeks have propelled local authorities to the frontline of dealing with climate impacts, including flooding and storm damage. Perhaps not surprisingly, many have added their names to the bulging list of councils declaring climate emergencies – at the last count, 265 of the 408 councils in England. Many have also set deadlines for becoming carbon-neutral that shun the Government's 2050 deadline in favour of more ambitious targets. Nottingham City Council aims to become the UK's first carbon-neutral city by 2028 (see panel).
Local authorities, alongside other public sector bodies, have an important role to play in meeting the UK's ambitious carbon reduction goals. Transport, representing the largest source of carbon emissions in 49% of local authority areas, will be a key focus, alongside energy use, housing, food, waste, buildings and land use.
However, turning the climate emergency rhetoric into realistic strategies is proving a harder nut to crack. In fact, Friends of the Earth says that despite political statements of intent, most local authorities are doing far too little on climate change. The environmental campaigning group also warns that the conflict between local authorities' environmental ambitions and development objectives are proving, at best, difficult to reconcile. Some are even making decisions to invest in airport expansion or new road schemes that will increase emissions, it warns.
"The reality is they've had so many resources taken away from them, most if not all [local authorities] have moved away from taking climate change seriously," Childs says.
Perhaps more worryingly, a survey published by the Electrical Contractors' Association in January warned that, despite their climate pledges, 43% of local authorities do not even know how much carbon they produce, making it inconceivable that they will become carbon-neutral within 30 years. Although 78% of council respondents say they are planning towards net-zero operation by 2050, almost half (47%) do not have a strategy in place to reduce the carbon emissions from housing, offices and other buildings.
---
For most local authorities, there's a real sense of wanting to do something, but the biggest challenge is a lack of resource and expertise - Mike Childs, Friends of the Earth
---
On average, each council headquarters emits 1,234 tonnes of carbon dioxide a year, according to the ECA. Collectively, English council headquarters emit more than 250,000 tonnes of CO2 a year – the equivalent of 150,000 return flights from London to New York. Many councils have older, energy-inefficient buildings, where simple and quick fixes – such as switching to LED lighting and monitoring occupancy levels – would have an immediate impact. However, austerity has severely reduced local authorities' ability to act, and few have the resources – financial, technical or otherwise – to implement the changes they need to meet their carbon objectives, warns Mike Childs, head of science, policy and research at Friends of the Earth.
He tells PF: "For most local authorities, there's a real sense of wanting to do something, but the biggest challenge is a lack of resource and expertise."
Despite a powerful framework for reducing the UK's carbon emissions in the form of the Climate Change Act 2008, there is no statutory duty for local authorities to develop plans and deliver cuts. As such, approaches vary wildly – from authorities going after the low-hanging fruit of reducing their own estate emissions, to others with bolder objectives such as cutting other emissions from within their geographic remit. However, the absence of centrally imposed carbon budgets for local authorities makes it difficult for local councils to understand what is expected from them, Friends of the Earth warns.
David Renard, environment spokesman for the Local Government Association, says although councils are managing to find different ways to access or generate sustainable and renewable energy, "national climate change targets are unlikely to be met unless councils are given long-term funding, devolved powers and easier access to complex government funding pots".
Local authorities remain unaware of the range of finance available to support low-carbon energy programmes, according to the government's Green Finance Taskforce report, Accelerating Green Finance.
"There's lots of guidance out there, but local authorities need to look at the options and have a clear and transparent process for making investment decisions based on good advice," says Joanne Pitt, local government policy manager at CIPFA.
Richard Halsey is capabilities director at Energy Systems Catapult, one of a network of technology and innovation centres established by Innovate UK to accelerate the transformation of the UK's energy system. "Net zero is definitely achievable," Halsey says, "but it requires a major level of intervention and activity on a scale that we've never seen before. I struggle to see how by 2030 local authorities could deliver it."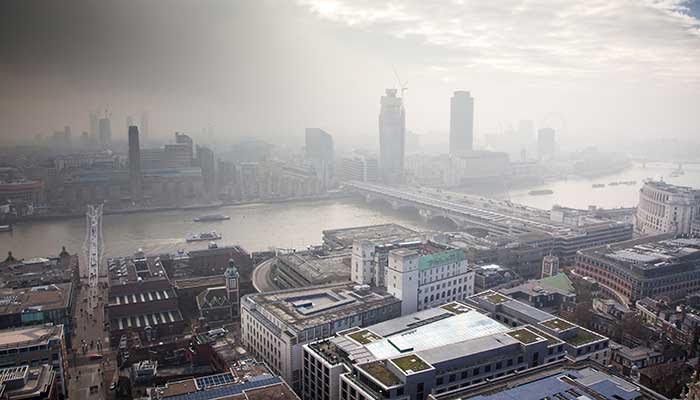 Despite the uphill battle, experts say that delivering a zero-carbon future holds the potential to be one of the most exciting opportunities for councils and for citizens, offering the chance to simultaneously resolve several interrelated challenges and areas of public concern. Combining carbon reduction with other political priorities could also help rationalise decisions.
"The trick is to identify synergies between the global or national changes needed to reach net zero and the changes that can also improve our health and wellbeing, enhance biodiversity, create jobs, stabilise our economy and increase our resilience and ability to adapt to climate change," says Paul Allen, part of the Zero Carbon Britain project team at the Centre for Alternative Technology in Wales – a demonstration site for renewable energy and green technologies.
Dr Peter Eckersley, a public policy and management expert at Nottingham Business School and the Leibniz Institute for Research on Society and Space in Germany, says the government's policy of 'localism' has not been accompanied by central government support on climate change issues, further hampering the implementation of effective climate change policies by councils.
Eckersley analysed two councils – in Newcastle upon Tyne and the German city of Gelsenkirchen – and how their ability to tackle climate change was influenced by the support they received from their central government. "Since Newcastle City Council doesn't have much influence over the UK government's attitude towards local authorities, it has adopted the only feasible strategy available – working more closely with other organisations in and around the city to fill the gaps. Despite proposing some ambitious projects, the council has struggled to continue with many of them, because of legal and capacity constraints."
The government's committee on climate change agrees that long-term and ambitious central government policy, particularly on heat decarbonisation, waste and transport planning, will make it easier for local authorities to understand how to resource carbon reduction. "[The government] is stalling decisions, because local authorities need to know the direction of travel," senior committee adviser Louise Marix Evans tells PF.
Nonetheless, pockets of good practice are already emerging – from Nottingham City Council's workplace parking levy and Newcastle City Council's stipulation that any decision going before councillors must consider its climate change impact, to South Somerset District Council investing in energy storage and Preston Council encouraging bids from social enterprises and local supply chains for subcontracted tenders up for renewal.
There is no shortage of advice available – Friends of the Earth has published a 50-point Climate Action Plan for Councils, while the Local Government Association has case studies of projects in action. Free tools such as SCATTER – a collaboration between sustainability consultancy Anthesis, Nottingham City Council, the Department for Business, Energy & Industrial Strategy, Greater Manchester Combined Authority and the Tyndall Centre for Climate Change Research at the University of Manchester – help local authorities assess, report on and ultimately reduce the amount of greenhouse gas emissions produced in their area. But one size does not fit all. In dense urban areas such as central London boroughs, homes are likely to be responsible for most emissions, whereas transport may be the largest source in smaller cities or more suburban or rural areas.
As a sense of impending disaster looms, it's clear that inaction isn't an option. But Friends of the Earth warns that, too often, the process of developing strategies and plans can be used as a stalling technique. Accept that you can't do everything at once and focus on efficiencies first, advises Matt Rooney, principal consultant at Anthesis. "The quickest win is not using that energy in the first place, so things like insulating homes and encouraging people to walk or cycle more."
While quick wins may make for good political point-scoring, quarterly or even annual targets aren't always helpful, bearing in mind that significant benefits may be realised over much longer periods, according to Allen, at the Centre for Alternative Technology.
---
Net zero is definitely achievable, but it requires a major level of intervention and activity on a scale that we've never seen before. I struggle to see how, by 2030, local authorities could deliver it - Richard Halsey, Energy Systems Catapult
---
"Sometimes, it can be a more powerful sell without using the word 'carbon'. Just saying it costs a lot isn't going to hold water, because the cost of inaction is much greater," Rooney adds.
"This is not business as usual," Marix Evans warns. "Local authorities need to integrate the carbon and environmental impact and opportunity into any financial decisions, so that carbon reduction isn't seen as a burden but instead is core to decisionmaking. It may demand different ways of working that could increase capital costs, but payback could accrue in a different service area, so changing the way accountants work is a challenge."
Thanks to the Attenboroughs and Thunbergs of this world, the enthusiasm to make a difference is out there. "It's about taking the initiative," says Sally Longford, deputy leader at Nottingham City Council. "You need a plan and you need to push things through, but the reality is no-one will find this easy."
---
Green machine
Nottingham City Council became something of an environmental influencer after it set a target for the whole city to be carbon-neutral by 2028, having met its previous target to cut CO2 emissions by a quarter by 2020 two years early.
A workplace parking levy on firms providing 11 or more parking spaces generates £9m a year for renewable transport schemes. This has already paid for the city's new tram system, powered by the council's not-for-profit energy company, which supplies all its electricity from renewable sources.
Nottingham is one of the UK's leading users of electric buses, and claims to have the world's largest fleet of biogas double-decker buses. The waste-collection depot uses solar panels to charge the council's electric dumper trucks and street sweepers.
"It's no use having an action plan that never changes," says deputy council leader Sally Longford. "A lot of the easy wins have been done, and now we're entering much more difficult territory."
Plans to retrofit homes to make them energy-efficient will be "an uphill struggle", Longford admits, but she is confident that the 2028 target is achievable. "The enthusiasm is there. People want to make a difference."
Image credit | Alamy