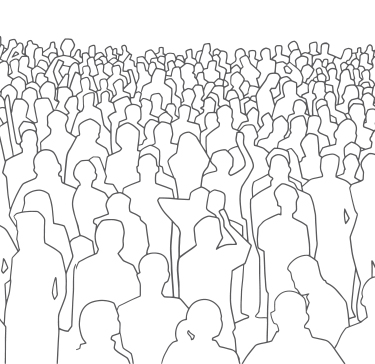 BAME public sector workers 'under-represented'
Black and minority ethnic workers are "chronically under-represented" in Scotland's public sector, research by MSP Anas Sarwar has found. Just 1.8% of civil servants in Scotland are from ethnic minorities, yet 4% of the population are BAME, official statistics state. Under 1% of council employees identify as non-white in 21 of 32 local authorities. Dumfries & Galloway Council has just one non-white staff member for every 1,000 employees (0.1%).
Local authorities hit with pothole bill
Councils have paid over £2.8m compensation to pothole damage victims in the past year, according to Confused.com. Research by Cycling UK showed that in the past five years injured cyclists typically received £8,800 – 25 times more than the average £340 motorist settlement.
MoD tops government IT spending
The government spent £1.3bn on 162 new public sector IT contracts with its top 10 suppliers last year, with NHS Microsoft Windows 10 licences the biggest deal. Research by Tussell found the public sector signed over 3,000 IT contracts. The MoD was the top buyer, spending £241m.
---
Public sector on way to meeting target
The proportion of apprentices working in the public sector has risen dramatically after the government introduced a target for 2.3% of staff in public sector bodies with more than 250 employees to be apprentices by 2021. Most recent figures from the Department for Education show that, on average, 1.9% of staff in public bodies are now apprentices.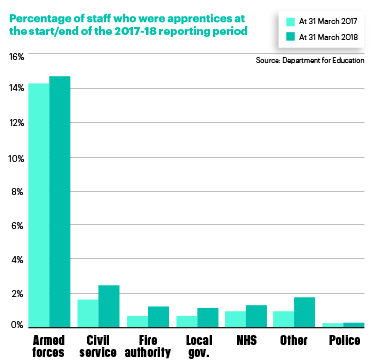 Where do most apprentices work?
The armed forces continue to host the vast majority of apprentices, according to the most recent figures for year-on-year growth. The civil service, local government and the NHS are also making significant contributions.
Below the Living wage A report released by The Living Wage Foundation this month, declaring that 1.2 million public sector workers do not earn the real living wage – defined as "the minimum needed to meet the basic cost of living" – has also revealed which public sector workers are most affected. Nearly half of those earning below the real living wage – currently sitting at £10.55 in London and £9.00 elsewhere in the UK – are in outsourced roles, with a large proportion also working in the NHS. 1.2 million public sector workers do not earn the real living wage
Number of workers earning below the real living wage in certain bodies
464,000 outsourced workers
204,000 NHS
42,000 civil service members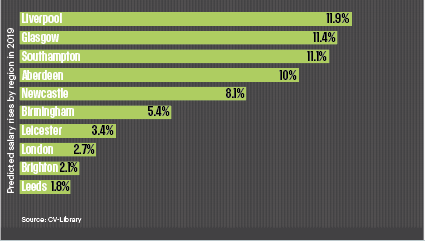 Which areas will see biggest wage rises?
Workers in cities including Glasgow, Birmingham and Liverpool enjoyed the biggest pay rises in 2018 amid increased competition for staff, according to a new study. The research, by CV-Library, suggested that average salaries in Glasgow and Birmingham increased by 11.3% and 9.7% respectively to £35,100. Average pay in Liverpool, Portsmouth, Southampton, Brighton and Manchester went up to around £32,000 after rises ranging from 4.2% to 6.6%.
Councils' sell-off spree
More than £9.1bn worth of publicly owned assets have been offloaded by councils as they fight to plug gaps left by government cuts, according to a research report by the Bureau of Investigative Journalism and HuffPost UK.
Of England's 354 local authorities, 301 replied to the primary Freedom of Information request, which revealed that between 2014 and July 2018, more than 12,000 publicly owned assets have been offloaded by local councils. In total, more than £9.1bn was generated.
Source: Bureau of Investigative Journalism *Top 10 councils that replied to FoI requests
261,000 more non-EU citizens came to the UK than left
Non-EU net migration up
Net migration to the UK from countries outside the European Union has hit its highest level for 15 years, the Office for National Statistics says. Figures show 261,000 more non-EU citizens came to the UK than left in the year ending September – the highest since 2004. By contrast, net migration from EU countries has continued to fall to a level last seen in 2009.