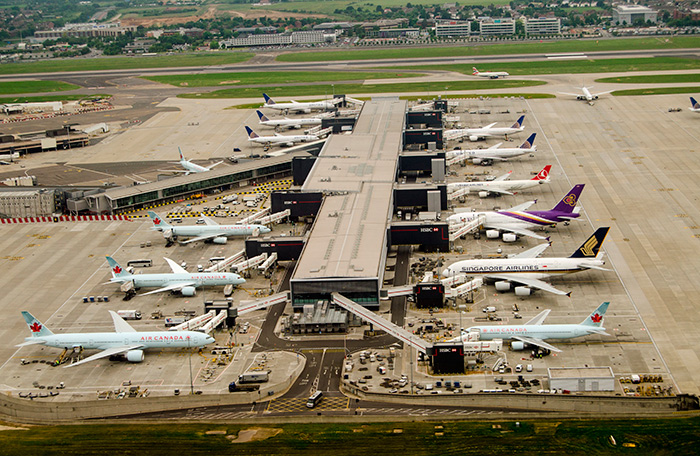 The controversial decision was announced by transport secretary Chris Grayling today, who said that the "truly momentous" step would secure the UK's place in the global aviation market after years of delay.
"A new runway at Heathrow will improve connectivity in the UK itself and crucially boost our connections with the rest of the world, supporting exports, trade and job opportunities," he stated.
"This isn't just a great deal for business, it's a great deal for passengers who will also benefit from access to more airlines, destinations and flights."
He added there would now be a full public consultation on the plan, as well as "world class" package of compensation and mitigation worth up to £2.6bn, including community support, insulation, and respite from noise.
Local authorities could receive a funding boost of up to £450m through full business rate retention, which could be used to promote local economic development, ministers noted.
Expansion at Heathrow will bring economic benefits worth up to £61bn, according to Grayling. Up to 77,000 additional local jobs are expected to be created over the next 14 years and the airport has committed to creating 5,000 new apprenticeships over the same period.
Expansion costs will be paid for by the private sector, not by the taxpayer, the government said. The Civil Aviation Authority will work with Heathrow Airport and airlines on the detailed design and costs to ensure the scheme remains affordable. Ministers said they would expect the industry to deliver a plan for expansion that keeps landing charges close to current levels.
Legally binding noise targets will also be introduced as part of the expansion, and the airport has pledged to provide over £700m for noise insulation for residential properties.
Lord Adonis, interim chair of the National Infrastructure Commission, said the decision was "a long overdue step in the right direction".
He added: "It has been clear for decades that the UK needs additional airport capacity in the South East to remain open and competitive on the world stage, yet for far too long political indecision has prevented this.
"If the UK is to deliver world-leading infrastructure this culture of dither and delay must come to an end. We must replace years of political deadlock with clear-eyed analysis, long-term planning and strategic decision making."
However, the decision was immediately opposed by some Conservative figures, including former London mayoral candidate Zac Goldsmith, who is expected to resign in light of the decision and trigger a by-election in his Richmond Park constituency.
Ravi Govindia, the Conservative leader of Wandsworth Council in London, which is opposed to the expansion, said the fight against the plan was "far from over".
The government's decision to back Heathrow expansion is "wrong on every level, legally undeliverable and will end in failure after years of wasted of effort", he stated.
Solicitors jointly appointed by Hillingdon, Richmond, Wandsworth and Windsor and Maidenhead councils and Greenpeace UK are now examining the announcement and a legal strategy will be developed over the coming days.
"Ultimately it will be for the courts to decide if this project goes ahead and the law is on our side," Govindia added.
"The airport boasts illegal levels of air pollution, woefully inadequate transport capacity and has Europe's worst noise footprint, and that's with just two runways. Expansion will make all of these severely damaging issues worse.
"It looks like we're heading back to the courts just as we did in 2010 after the Brown government backed Heathrow's third runway. We overturned that decision in the High Court and nothing has changed since then to make expanding this airport any less damaging."
He highlighted that estimates from Transport for London put the cost of expanding Heathrow to taxpayers at £15bn-£20bn to provide associated infrastructure. This could draw funding away from other valuable growth projects such as Crossrail 2 or extending the Northern Line to Clapham Junction, he warned.