By Richard Johnstone | 12 December 2014
Councils in England made a total surplus of £667m from parking charges and fines in 2013/14, an analysis by the RAC Foundation has revealed.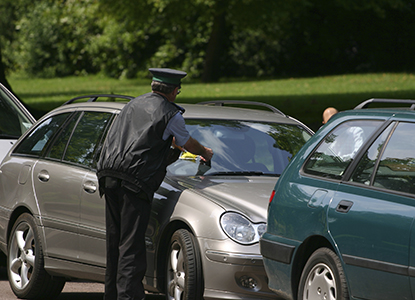 The surplus is calculated by the motoring think-tank by adding up income from parking charges and penalty notices, then deducting running costs. The excess was up from £594m in 2012/13, and £296m of the overall total was generated by councils in London.
Although not all councils made a large surplus, just 55 of the 353 parking authorities examined reported a loss on the activities.
The largest 'profit' was generated by City of Westminster council, the report stated, where there was an excess of over £51m. The top five councils for operating surpluses were in London, with Westminster followed by Kensington and Chelsea (£33.5m), Camden (£24.9m), Hammersmith and Fulham (£23m) and Wandsworth (£19.7m)
Brighton and Hove City Council had the highest surplus outside London, at £18m, followed by Nottingham City Council at £12m.
Revenue from parking charges should only be spent by councils on transport schemes.
Publishing the figures, RAC Foundation director Professor Stephen Glaister highlighted that while some of the additional surplus was down to rising income, there is also evidence that many councils are cutting operating costs. Overall, the cost of parking enforcement for on-street parking dropped by 10%, he said.
'Parking profits seem to be a one-way street for councils having risen annually for the last five years. Yet over the same period spending on local roads has fallen about a fifth in real terms.
'One sign that the escalation in parking profits might be coming to an end is that much of this year's increase comes not from growing income from penalties and charges but cuts in the cost of parking operations. This suggests local authorities are making efficiency savings and should bring some good news to both drivers and council taxpayers.'
The data, analysed for the RAC Foundation by transport consultant David Leibling, comes from the statutory annual returns that councils make to the Department for Communities and Local Government.
Responding to the report, Local Government Association transport spokesman Peter Box said it was not true to say councils made a profit from parking.
'On-street parking revenue is spent on paying for parking services and any surplus is spent on essential transport projects,' he said.
'This report shows parking fines have gone down and that councils have become more efficient at running parking services. This means councils can spend the extra income on filling potholes and tackling the £12bn repair bill to bring our roads up to scratch.
'The RAC also fails to take into account a likely growing demand for parking from traffic increases on our roads and the important role parking services play in reducing congestion and keeping pedestrians and motorists safe as a result.'