By Richard Johnstone | 22 February 2013
Nearly half of councils in England have not yet signed up to the government's council tax freeze for 2013/14, figures published by ministers today have revealed.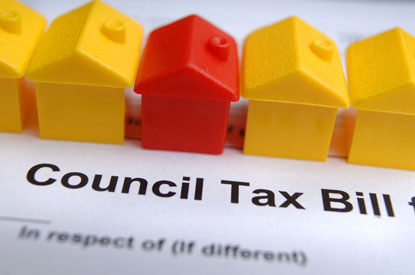 Updated figures from the Department for Communities and Local Government show that 197 town halls have agreed to a freeze or cut to their council tax to qualify for part of the government's £450m freeze grant.
Of these, 183 councils have indicated they will not increase the tax in 2013/14, while a further 14 councils have said they will cut the rate.
In total, this means just under 56% of the 353 councils in England have agreed to accept the freeze cash, with the rest either proposing to raise rates, or yet to indicate their budget plans.
Taking into account known police and fire authority plans, a total 219 local authorities have agreed to a council tax freeze or cut.
This is the third year councils have been offered cash to freeze the rate. The offer for 2013/14 is equivalent to a 1% increase in council tax bills, and is paid over two years.
However, this is less than the funding for the 2012/13 freeze, which was £805m, equal to a 2.5% increase, paid in one year.

Local Government Secretary Eric Pickles said that he was pleased that councils were agreeing to take up the freeze cash, which he announced last October. He added: 'I encourage all authorities still to decide to follow their example.
'Those that freeze bills are making a real difference to families and those on fixed incomes, such as pensioners, with their cost of living.'
Pickles said English councils would have a total of £114.5bn to spend in 2013/14 following the final Local Government Finance Settlement published earlier this month.
Any authority that wants to increase council tax by more than 2% will also now have to hold a local vote to approve the plan, under what Pickles called a 'local democracy referendum trigger'.

• All 32 councils in Scotland have today agreed to freeze their council tax, the Scottish Government has announced. This will be the sixth year in a row that rates have been frozen following negotiations between local authorities and ministers.

As part of the agreement, councils funding will not be cut in cash terms in 2013/14. The government will also provide an additional £23m from the Scottish Government fill the gap left by the UK government's 10% cut to council tax benefit, as part of localisation of the support scheme.

Finance Secretary John Swinney said: 'I am delighted that council tax payments have been frozen across Scotland for yet another year. This demonstrates the strength of the partnership that the Scottish Government established in 2007 with local government continues to deliver benefits for the people of Scotland in the design and delivery of public services in their localities.

'In the face of the biggest reduction in public spending imposed by Westminster on any Scottish Government, the local government funding package for next year is the best possible outcome and will benefit households across Scotland.'