By Richard Johnstone | 23 December 2013

Councils in England generated a surplus of nearly £600m from parking charges in 2012/13, up 5% from the year before, according to a report published today.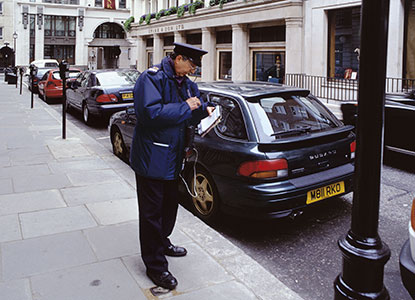 The analysis of local government finance data by the RAC Foundation found that 301 of the 353 authorities running parking operations made a profit in the year. The figure was calculated in the Local Authority Parking Finances in England 2012/13 report by measuring the total income from parking charges and penalty notices, then deducting running costs to reach an excess of £594m.
The authority with the largest surplus in 2012/13 was Westminster City Council with £39.7m, followed by three other London boroughs – Kensington & Chelsea (£30.4m), Camden (£23.5m) and Hammersmith & Fulham (£19.4m). 
The largest amount raised outside the capital was £16.3m in Brighton & Hove, while the biggest increase was in Nottingham, where the introduction of a new levy on workplace parking boosted the surplus by £8.5m to £11.8m.
Revenue from parking charges should only be spent by councils on transport schemes. However, in July a judge ruled the London Borough of Barnet had unlawfully increased its car parking charges in a bid to use them as a means to raise revenue. Local Government Secretary Eric Pickles then hit out at 'unfair' parking charges, and subsequently announced a consultation on the regulations governing them.
RAC Foundation director Stephen Glaister highlighted that the money raised from charges was increasing at a time when council spending on local roads has fallen by 9% over three years. 
'The government's recent decision to consult on changes to parking rules and regulations is timely and we have always argued that at the very least all councils should publish an annual parking report to explain how much money is collected from drivers and, just as importantly, where that cash is going,' he said.
'It might be that some of the extra 'profit' has arisen because councils' costs for running parking services have been reduced but drivers need to know this.'
Responding to the report, the Local Government Association insisted it was a myth that councils were using parking charges to raise revenue.
LGA economy and transport board chair Peter Box said the average motorist paid 30 times more to Whitehall in charges and taxation than to town halls.
'Councils do not make a profit from parking. All income from charges and fines are spent on running parking services and any surplus goes on essential transport projects such as bringing our dilapidated road network up to scratch and providing subsidised bus travel for children or elderly residents.'