By Mark Smulian | 27 August 2013
Council tax on home annexes, such as 'granny flats', should be slashed in half, the government has proposed.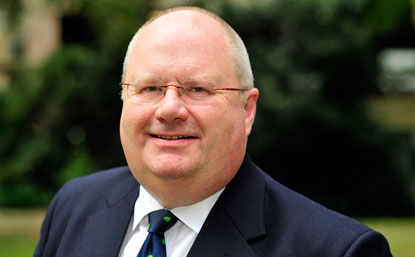 At the weekend, Communities Secretary Eric Pickles launched a consultation on a national council tax discount on the properties, a move he said would encourage extended families to live together.
Under the government's preferred scheme, there would be a 50% council tax discount on such properties, which it said across England would cost almost £8.5m a year, though councils would be compensated for some lost income.
The consultation states: 'A New Burdens Assessment will be carried out and the government will compensate billing authorities for any revenue lost because of the discount.'
According to government figures the new exemption would cover 10,990 properties and if set at 50% would cost £8.46m.'
Pickles said the present system, under which annexes are charged for at council tax Band A rates, unfairly penalised families who chose to house or care for extended family members in an annexe. 
He also proposed to remove the community infrastructure levy on self-build properties, including all extensions, family annexes and home improvements, and to prevent councils from imposing Section 106 housing planning gain agreements on such properties.
Pickles said: 'Removing the family tax penalty on annexes and home improvements will help provide more affordable housing and strengthen the bonds that tie society together.'
There is already a council tax exemption for annexes occupied by a dependant who is aged 65 years or over, or is severely disabled, but it does not apply in other circumstances.
The proposed discount would apply to all annexes used by the occupiers of the main building or by their immediate family members including parents and teenagers.