By Mark Smulian | 19 August 2013

The London borough of Camden has called on the government to allow double council tax to be charged on empty and unoccupied homes.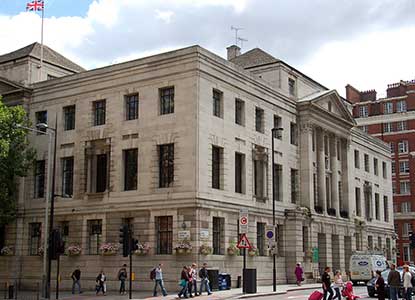 Camden's cabinet member for finance Theo Blackwell said in a letter to Local Government Secretary Eric Pickles that the council had successfully used its new powers under the 2012 Local Government Finance Act to charge an additional 50% council tax on homes that have been empty for more than two years.
It now wanted to go further with a 100% council tax premium on those who leave homes empty for one year.
He said the 50% rate had already helped to reduce the number of long-term empty homes in Camden from 248 to 162.
Blackwell wrote to Pickles: 'While the additional council tax income from premiums is relatively modest and recycles back into the collection fund for the benefit of all taxpayers, its real effect of bringing empty homes back into use can be clearly seen in Camden.'
He said the proposed doubled premium should apply to homes left empty for one year, rather than two as at present, and apply to second homes.
'We would also like to see a change to the law in relation to unoccupied, furnished property to prevent what the press have called buy-to-leave international investors from storing a few sticks of furniture in a property in order to claim it is a second home and thus avoid the premium', Blackwell said.
Camden estimated this would bring a further 190 homes back into use.
'Housing costs and availability are consistently one of the biggest concerns for our residents and we believe we have reached a crisis point in private rented sector housing in the borough,' Blackwell said.
'The additional powers as outlined above would be one way alongside others for the council to make a further progress on the supply of housing in the borough.'