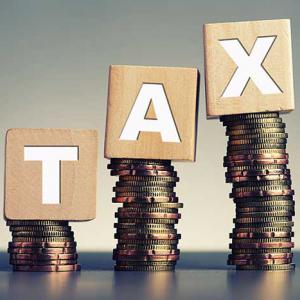 A criminal tax unit working on a multi-agency investigation was recognised for its collaboration uncovering the illegal financial activities of one of the UK's most established organised crime networks in February at the Government Counter Fraud Awards.
The HMRC Fraud Investigation Service's Criminal Taxes Unit won the 'Innovative Approach to Sanctions and Redress' award for their work on a long-term money laundering case.
The investigation, led by the London RART and MPS Proactive Money Laundering Taskforce, looked into the criminal activities of a network headed by the 'Adams Family', found to be implicated in cash and property-based money laundering.
The network has been involved in serious criminal activity such as murder, extortion, firearms, drug importation and distribution and violence.
The investigation first began in 2012, when the London RART, assisting MPS Homicide Command, searched a number of premises in the case of an unsolved murder. During the search it was clear that senior members of the Adams family were implicated in cash and property-based money laundering.
Two heads of the crime family, Tommy and Micky Adams, were found to have millions of pounds that had not been declared as income to HMRC. Sentences as a result of the investigation in total for the two prosecutions were in excess of 45 years, with Tommy receiving a seven-year sentence and Micky three years and two months.
Confiscation proceedings are pursuing assets valued at more than £5.5m – but has yet to be concluded.
The "different and innovative way of joint working" brought together "the expertise of the police", and the analytical capabilities of HMRC tax investigators and forensic accountants, said Tim Clarke, operational lead of the HMRC team.
The HMRC Criminal Taxes Unit, which is part of the Proceeds of Crime team, and its investigative partners interpreted the "complex web of financial transactions", he added.
This was a long running investigation, which "illustrates the results and impact that such a commitment on all sides can have", Clarke said.
"It genuinely was a joint investigation with mutual respect for what the different agencies 'brought to the party'.
"Investigators from different agencies supported each other, areas of the investigation were not ring-fenced, a genuine team effort developed and was sustained as the investigations progressed to get the job done," Clarke told PF.
The team held close meetings, where investigators from both sides openly discussed issues and agreed on how to overcome any difficulties they faced.
Winning the award, Clarke said, validated that the effort put into the process was "worthwhile". It also "provided an opportunity for the team to get together outside the workplace in a social setting, the benefits of which can be overlooked but which help maintain those relationships, and also the chance to hear about other successes across government in the fight against fraud by others who are as committed."