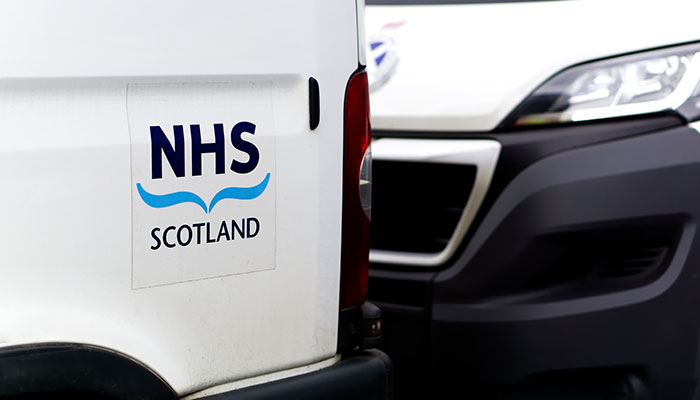 Understanding people's decision-making has been key to NHS Scotland Counter Fraud Services' success in saving money for the health service north of the border.
It also helped the six-strong team scoop the Counter Fraud Team of the Year accolade at the UK Government Counter Fraud Awards last month.
Using the so-called 'nudge theory', which aims to influence people to make better decisions by understanding how they think, the group has been reducing fraud and error.
For example, the team found that by simply informing the applicant the information they provide will be subjected to a verification process, potential fraudsters were deterred, with this action amplifying the likelihood and consequences of discovery.
They have had particular success reducing the number of people claiming entitlement to exemption from paying for dental treatment, with NHS Scotland data previously showing 28.2% of patient claims for Tax Credit exemption were likely either fraudulent or erroneous.
Last year, by circulating leaflets and other supporting materials to 110 dental practices in Scotland, the team both helped staff 'nudge' patients in the right direction and challenge false claims, and encouraged greater accuracy from patients.
Paul Cushley, director of dentistry at the NHS National Services Scotland, praised the dental fraud project, saying it helps "ensure that every penny put into the NHS in Scotland is delivering the maximum health benefit for us all".
He added: "This program has both saved [NHS Scotland] money and supported those in most need - what greater endorsement could any project deliver than this."
And official stats bear out the team's success. Between October 2017 and March 2018 there was a 10% decrease in the number of Tax Credit exemption claims on forms compared to the previous year, saving NHS Scotland £740,000 last year.
The team believes these theories can be applied to reducing error and fraud more widely, and have shared advice freely with all in their 'Accurate and Honest Declarations Guide'.
The Counter Fraud Award judges praised the NHS Scotland team for having a "strong and structured approach", adding it displayed an "impressive effort covering multiple disciplines with corresponding excellent results".
Talking about what winning the award meant for the team, NHS Scotland CFS's fraud prevention manager Fraser Peterson said: "Taking part in these awards allows us to measure and compare our performance to other public sector organisations countering fraud throughout the UK.
"Winning the award has been great for team morale, both individually and collectively. It also adds to our customer status and reputation as a trusted and reliable partner supporting the shared vision of an NHS Scotland and wider Scottish Public Sector with an embedded anti-fraud culture."