Bad attitudes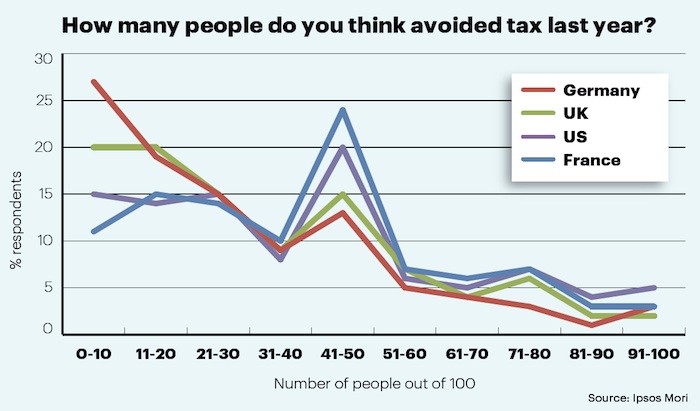 An international study conducted by Ipsos Mori in partnership with the Behavioural Insights Team shows that people typically overestimate the bad behaviour of other people. We think many more people are avoiding tax than we will admit to collectively, underestimate the amount others are saving for retirement, and believe other people are more likely to skip work by taking a sickie than ourselves. The researchers note that if we think others are getting away with wrongdoing, it can strongly influence our own decisions.
The British public think 36% of the population have avoided paying tax, when only 6% admit to doing so themselves, and that 65% are not saving enough for retirement, compared with government estimates of 43%. People in all the countries surveyed (UK, US, Canada, Australia, France and Germany) think 52% of their fellow citizens have pretended to be sick in the past year, but only 23% admit to such skiving themselves.
Mind the gap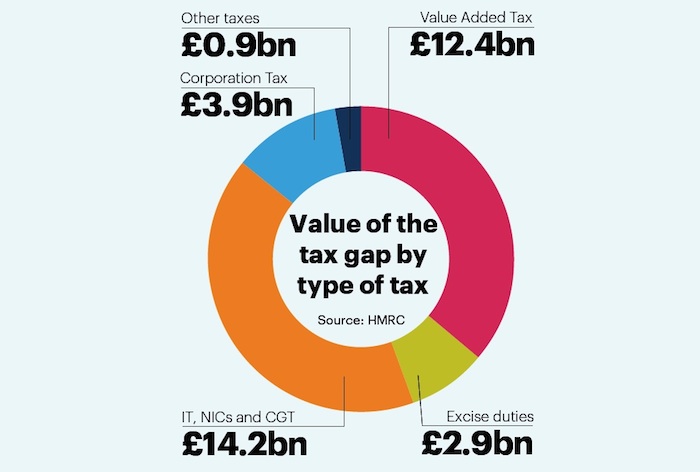 The most recent figures from HMRC suggest that the tax gap – the difference between the amount received and the amount thought to be due – stood at £34bn for the 2012/13 tax year, or about 6.8% of total liabilities. Shortfalls in income tax, National Insurance contributions and capital gains tax account for the largest chunk at 41%, with VAT not far behind on 36%. The £3.9bn gap in corporation tax, 11% of the total, does not, of course, include any amounts legally avoided by shunting business to more favourable jurisdictions.
Slimmer estate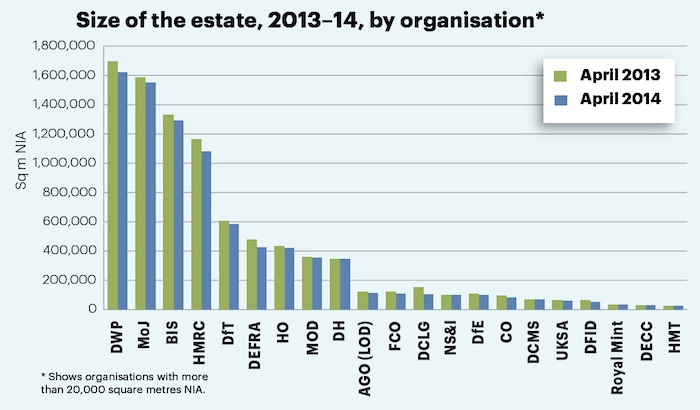 The government published its most recent report on the state of the public estate in March. Between 2010 and 2014, central government departments vacated 2,018 properties, reducing the overall number of properties by 28% and the net internal area (NIA) in use by 20% – roughly 2 million square metres.
The average space per full-time employee fell from 13 to 11.3 square metres.
As well as reducing carbon emissions by 20%, consolidation resulted in property sales of £1.4bn plus £625m savings in 2013/14 from reduced running costs. It still costs some £2.9bn a year to run the estate.
Hiring and firing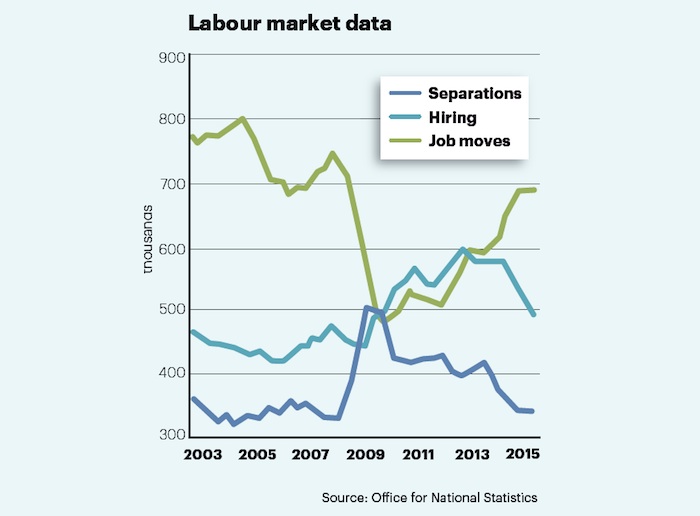 The latest labour market data from the Office for National Statistics shows a change in hiring patterns as the economy continues to recover from the 2008 crunch. "Separations" – the euphemism deployed by the ONS to label job losses – have fallen back roughly in line with pre-recession rates, and rates of job-to-job moves are also approaching a more normal level of churn.
Hiring from among the unemployed has fallen sharply over the past 12 months. The ONS suggests this may reflect employers' increasing difficulty in finding skilled workers without a job.
The data implies increasing wage pressure, the ONS adds, due to increasing need to tempt new hires away from their current employer.
Cheesed off Europeans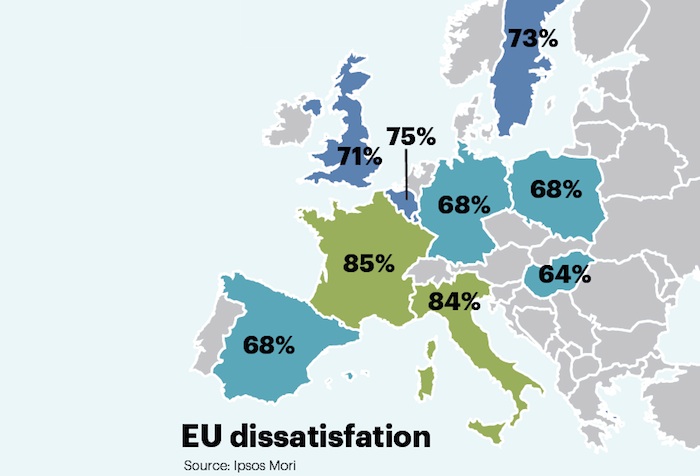 Arguably the strongest bond that unites the various cultures and creeds of the European Union is dissatisfaction with the EU itself.
A recent poll among citizens of nine EU states – Belgium, France, Germany, Hungary, Italy, Poland, Spain, Sweden and the UK – revealed that in none does a majority favour the direction being taken.
Pollsters asked if the EU was generally heading in the right direction, and a whopping 85% of French citizens responded that it is barrelling along the wrong track. Italians were just as dismayed, while Belgians and Swedes were even more sceptical than the average Briton.
Comparison with a year ago showed that optimism has deteriorated in most nations – only Spain showed an easing of pessimism compared with 2014, of 8 percentage points. Positive sentiment in the UK fell by 4 points in the same period.
House party
Prime minister David Cameron has created life peers at a greater rate than any of his predecessors, sending an average of 44 to the House of Lords per year during his premiership. By contrast Margaret Thatcher created only 18 peers a year across her 11 years in Number 10, while John Major upped the ante to 25 per year and Tony Blair continued the inflating trend with an average annual tally of 37.
Naturally the tendency among these tallies is to favour old friends. The dissolution honours list announced in August sent 26 Conservative members to the Lords, along with 11 Liberal Democrats and just eight new Labour peers.