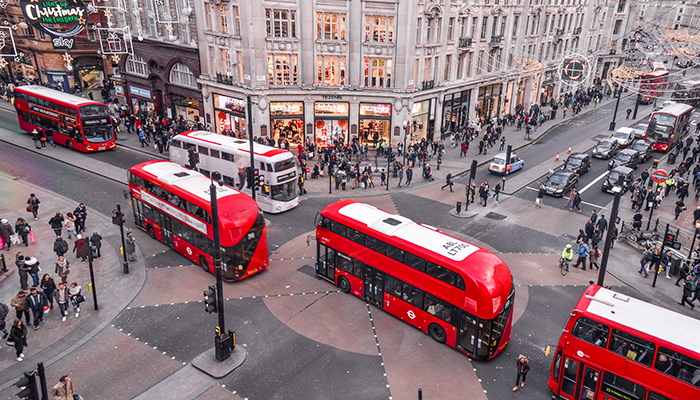 For years, the vast amounts of money of questionable origin flooding into Westminster and across central London as investors took advantage of the UK's relatively lax laws was widely known but little discussed by those in charge.
It was always too easy for people in power to look the other way. But the council I lead has been determined since May 2022 to take a long hard look at the subject of dirty money, which not only is a stain on Westminster's international reputation but undermines how our city functions.
It took the war in Ukraine to refocus national attention on investments and what London has become in terms of a European laundromat for dirty money. But the problem goes wider than that, to others who see Belgravia, Knightsbridge, Mayfair, and other parts of Westminster as places to rinse their cash.
One place the problem of questionable finance has plagued is Oxford Street, where a rash of US candy stores – often with obscure overseas chains of ownership – took advantage of lockdown to occupy empty shops. Anyone wandering along Oxford Street must have been puzzled by how these gaudy, often empty, empires of tat could be viable.
Our experience is that some appear to be vehicles that exist simply to occupy shop voids, overcharging for goods while not paying business rates. They often have patsy directors with no awareness they have been listed as responsible for these companies, and certainly are not familiar with the company banking arrangements which bounce around the globe.
We aren't standing by and saying this is just for someone else to solve. Action being taken by Westminster City Council is taking effect here and elsewhere in the fight against dirty money. A council report published this week on fair tax and economic crime shows that local authorities can – and should – play their part.
In April this year this year we launched our dirty money charter – the first council in the country to do so – supported by retail and leisure groups the New West End Company and the Heart of London Business Alliance, together with campaign group the Fair Tax Foundation.
This work is already producing results:
• We have worked with the Centre for Public Data to develop a list of properties where the ultimate owner is unclear. This is vital when you consider we have seen a 1,200% rise in the number of properties registered to owners in Russia. We are considering new ways to press the owners to come clean about who they are.
• We are continuing to disrupt unscrupulous candy store owners, seizing more than £1m in unsafe goods in 18 months, as well as recovering hundreds of thousands in unpaid business rates. We have also published a list of properties where the owners had yet to engage positively with us over their unsavoury candy store tenants. The result of this effort so far is that the number of US candy stores on Oxford Street has dropped from 30 to 21.
• We are working with central government to press the case for a registration scheme for short-term let owners – to ensure they are subject to the same regulation and tax as hoteliers and other accommodation providers.
• The council has set out how it believes loopholes in the Economic Crime Bill can be tightened to ensure Companies House becomes more rigorous in who it allows to become a company director, building a broad coalition in support of changes that can now be made through regulations.
The council is also taking a closer look at its own procurement processes and ensuring those many companies we buy services from commit to best practice in tax payment.
The whole picture is not just one of "crack downs" and positive work is the flipside of that coin. For example, we are spending £90m with the private sector on Oxford Street and encouraging a whole new range of pop-up entrepreneurs.
The fight against dirty money will be a long one and it needs the support of central government and the private sector. We welcome the tightening up of the Companies House register, and it being given some teeth to enforce, but there are legitimate concerns about potential room to still exploit the system. Also, it ultimately comes down to funding enforcement activity, which the government needs to commit to, to make sure that no matter the quantum or the ingenuity of the scheme, there is quick and effective application of the law.
But we are helping shine a light into the dark places where dirty money hides. The laundromat of cash rinsing can be slowed, and we are determined to play our part in that.