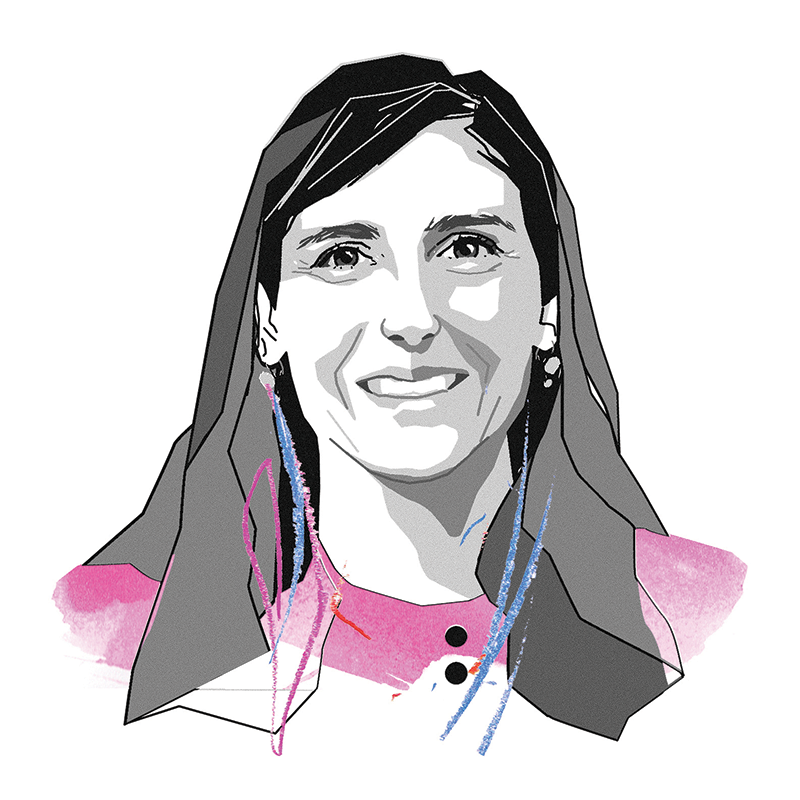 THESE HEADLINES from 2021 are a taste of what the future is on course to look like:
Texas deep freeze leaves millions without power
Greece wildfires force people to flee island by boat
Hundreds missing and scores dead as raging floods hit Western Europe
Nowhere is safe, as extreme heat causes chaos in US and Canada
After a brief pandemic-related drop in 2020, global greenhouse gas emissions are back on the rise. The International Energy Agency (IEA) expects CO2 output to reach its highest levels in human history in 2023 and continue rising thereafter.
The United Nations Environment Programme's latest Emissions Gap Report, which measures national commitments to reduce emissions, concluded that the world is heading for a temperature rise of 3.2°C this century.
Such temperatures were last recorded on Earth during the mid-Pliocene epoch, some three million years ago.
The window of opportunity to mitigate this prospect remains open, but not for long.
This decade is critical. COP26 is widely acknowledged as a 'now or never' moment to reduce emissions so as to limit temperature increases to 1.5°C above pre-industrial levels, the goal set out by the 2015 Paris Agreement.
The impacts of failure could be devastating. The difference between a 1.5°C and a 2°C increase is strongly significant: The share of the global population exposed to severe heat at least once every five years would rise from 14% under a 1.5°C scenario to 37% – almost three times as high – in the 2°C scenario.
The difference could be 10 times worse for the number of sea-ice-free Arctic summers. And in terms of bioclimatic effects, it ranges from twice as bad for vertebrates and plant species to three times as bad for insects.
The growing awareness of this urgency has mobilised actors across public and private finance to step up their role in directing capital away from climate-harming activities and towards sustainable investments.
The Glasgow Financial Alliance for Net Zero, launched in April, includes over 160 financial firms collectively responsible for US$70trn (£51.5trn) of assets. One in five of the world's largest publicly listed companies, as well as governments representing the majority of the global population and emissions, have adopted net zero targets.
The Network for Greening the Financial System has grown from eight members in 2017 to almost 100, with a workstream dedicated to the role of central banks and supervisors in scaling up green finance.
Since 2016, 18 countries have issued sovereign green bonds with cumulative issuance exceeding US$100bn (£73.5bn).
Most of these efforts have concentrated on reducing or limiting emissions through lowering reliance on fossil fuels, investing in less harmful energy sources and sustainable transport systems, and improving energy efficiency.
But as we act to mitigate climate change, we should not ignore the reality that – even under the best-case scenario – the world will continue to experience extreme climatic events at growing frequencies for at least the next three decades.
Financial flows must also be directed to support those most at risk in adapting and building resilience against these new realities.
---
'The physical costs of the climate crisis are borne disproportionately by disadvantaged and vulnerable communities, and are particularly high in the global south'
---
Support can take many forms. Strengthening early-warning systems can help communities cope better with natural disasters such as typhoons and tsunamis.
Infrastructure such as electric power grids can be fortified to withstand extreme heatwaves and natural disasters such as wildfires.
Developing drought-resistant crop varieties and making them available to farmers in regions exposed to droughts can safeguard the economic resilience of entire communities.
Urban planning that uses green spaces to imitate a 'sponge-like' reaction to flooding can significantly reduce the disruption from heavy storms and floods in urban areas.
Providing this finance is a moral imperative.
In October, the United Nations Human Rights Council recognised for the first time the right to a clean, healthy and sustainable environment.
The physical costs of the climate crisis are borne disproportionately by disadvantaged and vulnerable communities, and are particularly high in the global south that is hit hardest by natural disasters.
Under-investing in adaptation can skew pre-existing inequalities both within and between countries.
Moreover, the countries and communities that suffer the greatest impacts are those least responsible for the climate crisis.
And they are also the ones least equipped with resources to address these impacts.
Developed economies have had the dubious privilege of industrialising and generating economic growth without 'internalising' environmental considerations.
For countries at earlier stages of development this is – rightly – no longer a possible nor a desirable growth model.
The pandemic has put the global south into an even worse place, with almost 70 low-income countries either in debt distress or at high risk of debt distress.
Support from international public finance through grants, concessional loans and funding by the multilateral development banks will be crucial to fill the gap.
Reflecting this recognition of responsibility and resource capability, developed economies have made a collective commitment to provide $100bn (£73.5bn) per year in climate finance. But they have so far failed to act on it.
Investing in adaptation and resilience is also an economic imperative.
While it is itself costly, it is ultimately less costly than the alternative of addressing the full cost of the consequences of climate change.
Yet adaptation finance has consistently received disproportionately less attention within international climate finance: according to analysis by the OECD, mitigation represented around two-thirds of total climate finance provided and mobilised by developed countries during 2019, while adaptation's share was only one quarter.
There are several reasons for this imbalance, and for the perceived tension and competition for political attention and funding across the two areas of action.
Investments in climate change mitigation have usually been motivated by a search for yield.
Returns to investments in infrastructure assets such as sustainable transport and energy can be straightforward using conventional economic and investment models.
They have been also incentivised by lower returns on traditional fixed-income assets, following years of very low interest rates and quantitative easing.
The risk of stranded assets in fossil fuel sectors has further motivated the shift to renewables.
A report by Imperial College Business School and the IEA earlier this year found that over the period 2010-20, the return to publicly-traded renewable power companies was seven times higher than for fossil fuel companies.
A growing body of regulations has also helped drive the process of internalising the costs of contributing to climate change through growing emissions, further sharpening the incentives for mitigation investments.
Five central banks of G20 economies are working on climate stress tests for the financial sector, and a further three are expected to do so in the near future.
With adaptation, incentives and motives for return can be less clear.
This is partly because climate change is not a factor fully internalised in decision-making, and because the so-called 'tragedy of the horizon' that temporally disconnects impact from the time of action, generates short-term biases and leads to an under-allocation and misallocation of resources for adaptation.
Regulatory measures and policy direction have worked towards closing that gap for emissions reduction and mitigation, but the disconnect is more persistent when it comes to adaptation.
There are also geographical disconnects: while the benefits to mitigation are global, the benefits of adaptation and costs of underinvestment in it are felt primarily at the local level.
Foreign investors thus have a stronger narrow incentive to invest in, say, renewable energy capacity in developing economies that will ultimately generate benefits that will be globally shared, than invest in adaptation and resilience which will benefit local populations alone.
But that does not mean that the economic benefits do not exist.
A study by the Global Commission on Adaptation concluded that investing US$1.8trn (£1.3trn) globally in adaptation over the next decade could generate US$7.1trn (£5.2trn) in benefits.
This is based on a set of illustrative investments across five areas: strengthening early warning systems; making new infrastructure resilient; improving dryland agriculture crop production; protecting mangroves; and making water resource management more resilient.
The study further shows how benefits to adaptation are realised in multiple ways, which can conveniently be grouped in three categories to create the 'triple dividend'.
First, it helps to avoid losses, for example, through early-warning systems or making infrastructure more resilient.
Second, it can generate economic benefits by making investment possible in geographies where it would otherwise not be – the Thames Barrier to manage the risks of flooding in East London is cited as a key example here, as in its absence investments into the Canary Wharf set of developments would not have been possible.
Third, there can be social and environmental benefits to adaptation.
---
'Investing in adaptation and resilience can also enhance the effectiveness of climate change mitigation'
---
Ultimately, while a better understanding of the benefits to adaptation and resilience is needed to support scaling up finance towards these objectives, we also need a more fundamental shift away from viewing finance choices through a mitigation vs adaptation lens.
It can be tempting for policymakers managing budgets to consider decisions in terms of trade-offs: should limited resources be invested towards flood defences or towards reducing emissions to lower the likelihood that such floods occur in the first place?
But separating one from the other is a false dichotomy. Investing in adaptation and resilience can also enhance the effectiveness of climate change mitigation.
For example, better forest management to protect communities from the increased likelihood and intensity of wildfires can also help to reduce the total size of land burnt when wildfires do occur, and in so doing reduce the amount of carbon emitted during the fire.
Investments in water-efficient technologies in response to higher-frequency droughts can at the same time help to reduce energy consumption. More broadly, adaptation and resilience investments that are focused on nature-based solutions will almost always also aid mitigation.
At COP26, developed economy leaders have a responsibility to act on their collective commitment to scale up climate finance and deliver on the Paris Agreement target of $100bn (£73.5bn) per year.
In doing so, they should not only focus on the aggregate figures but also their composition. When it comes to climate change, we are all in the same storm, but we are not all in the same boat.
And while we are getting better at navigating new routes out of rough seas, we should also focus on building better boats where they are most needed.
A holistic and comprehensive approach to climate finance that integrates mitigation with adaptation and resilience will help dispel false notions of a zero-sum-game and show, in practice, the ways in which one can reinforce the other.
Image credit | Paddy-Mills