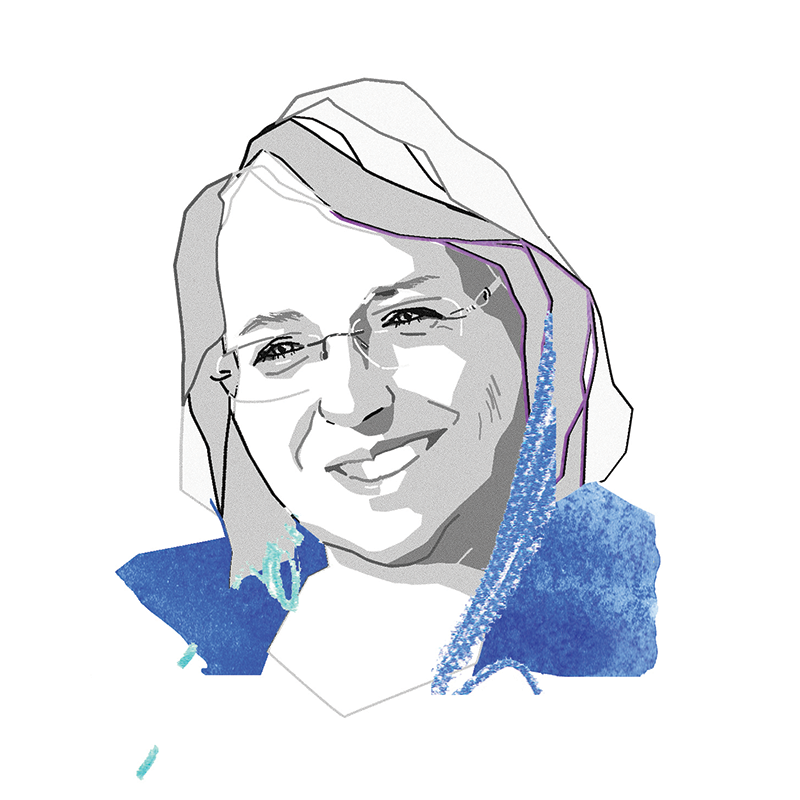 ALMOST AS IF it needs no introduction, the climate crisis is now at the very top of political and economic agendas across the world.
It is quite the headline act.
There is not a single country immune from the unfolding crisis.
Political priorities and economic imperatives have changed significantly in the past two decades as the world grapples with the growing effects of climate change.
We only have to look at the previous five years to realise the alarming rise in temperatures – 2015-2020 being the hottest years ever recorded.
This is obviously a cause for concern, and shows a clear trend projection that is not going to be solved by a few bottles of 'factor 50'.
Thankfully, there is now a strong (and growing) public appetite for government engagement in what is perhaps the defining issue of our time.
But time is, of course, a luxury.
It is not in infinite supply, and it is running out much faster than we would like.
It is clear that net zero is the goal, but where on earth do we start?
Locally, of course.
Tackling the effects of climate change and working towards a net zero society will need action from the public, private and third sectors, working together not only with governments, but also local authorities to deliver innovative and sustainable solutions for communities.
But solutions inevitably cost money, and this is where central government also needs to play its part.
Funding for net zero initiatives must be made accessible without costly bureaucracy and endless hoops to jump through.
The climate doesn't really care who produces the carbon dioxide – whether it is the public or private sector is irrelevant.
The public sector is, however, the largest economic sector of many of the world's economies, so has an inherent and integral part to play in global climate efforts.
The public sector is responsible for contributing to climate change, not only through its own activities but also through the rules, regulations and standards it sets for private companies operating in various markets.
In my view, the public sector is the gatekeeper to reaching a net zero economy.
CIPFA's recent Evolving Climate Accountability: A Global Review of Public Sector Environmental Reporting review found the public sector is lagging behind the private sector significantly when it comes to sustainability reporting.
The practice of sustainability reporting, which can incorporate not only environmental but also social and economic measures, is now widespread in the private sector.
After coming under continual pressure from investors, consumers and activists alike, private sector companies are increasingly adopting non-financial reporting measures to better assess their performance and impact on the climate.
But transparent and methodical reporting is only one half of the equation when trying to work out how to achieve net zero in terms of the public sector.
Sure, good reporting will highlight areas for improvement and enable a bigger picture to be formed, but it will not solve the problem alone.
Enter stage right: central government
During COP26, we will hear much about the role of central government and the private sector in meeting net zero targets.
But what if the key to achieving net zero was actually through local authorities and their expert knowledge of the communities in which they operate?
In the UK, as seemingly happens all too often with the current government, there is a distinct lack of clarity about the role that local authorities can, and should play.
In the net zero white paper currently working its way through Whitehall, the government sets out its vision for achieving net zero.
Commendable and lofty ambitions such as a shift away from gas to electricity, better insulation for homes, a ban on petrol and diesel cars, and embracing new technologies such as smart devices and appliances form the backbone of the strategy.
It is clear that the plan to achieve net zero puts consumers, job creation and affordability at its heart – but there is barely a mention of a local authority to be seen.
---
'Delivering a strategy is one thing, but building engagement and cooperation with local communities is another ball game entirely'
---
At a recent Environmental Audit Committee in the UK Parliament, business minister Lord Callanan effectively sank councils' hopes of a detailed and common framework to reach net zero – a long-standing request of local authorities.
He also said that proposed changes to the fragmented way that they must communicate with central government had been rejected.
The role of the local authority is that of the boots on the ground. At CIPFA, we believe local authorities are best placed to plan, coordinate and deliver any strategy from central government direct into the unique and varied communities they operate in.
Their part should not be overlooked.
They are vital to the success of any net zero strategy, and therefore any framework or strategy must acknowledge that coordination between all parties is surely the most effective way to achieve desired outcomes, value for money and success.
Delivering a strategy is one thing, but building engagement and cooperation with local communities is another ball game entirely.
For it to work, winning the support of communities across the country is going to be a deciding factor.
Local authorities are uniquely placed to do just this through ongoing community engagement activities, local environment action plans, providing local incentives and also leading by example, such as introducing electric buses or the planting of trees.
Fighting climate change cannot just be for the enthusiast, the environmentalist or the politically savvy, it must be for everyone.
Quite simply, it must be mainstream. That means it has to align with, and not come at the expense of, other local authority priorities such as bins being collected, finding housing for the vulnerable and providing other basic community services.
Reaching net zero needs to be accessible and easy to understand if we are to get the public on board, with the dangers of not doing so clearly communicated, but also the benefits of change to local communities put front and centre in all campaigns.
Who better to tackle these local challenges than local authorities?
Change is not cheap: how can it be funded?
The UK government has supposedly already assessed the totality of funding needed for local authorities to support the delivery of its net zero strategy.
Evaluation is one thing, but actually making it happen is another.
Whitehall has indicated it wants to set up a development bank that will provide loans to local businesses and authorities with net zero conditions attached to them.
For these loans to be effective and reach the desired recipients, they must be accessible with as few hoops as possible to jump through, and the conditions easy to understand.
If not, the barriers to entry may become just too high and the return on time invested judged not worthwhile.
For local authorities in particular, accessing funding from central government can be a lengthy and time-consuming affair. This cash is often awarded through a competitive bidding process, which inevitably pits one local authority against another.
Putting these bids together can be costly and time consuming and requires expertise which many – particularly smaller – local authorities may not have, while also diverting resources away from other activities and programmes. By definition, a competitive bidding process means there will always be bids which are not successful, meaning all the time and money that went into putting that bid together is in effect wasted. The sector is united in its calls for an alternative funding method.
What is needed is a more stable and longer-term view of what funding is available, and a promise of consistency – which would enable long-term planning and collaboration on a local level to reduce the carbon footprint of towns and cities across the country.
Different areas will have vastly different needs – such as rural and urban areas – so an evidence-based assessment of local needs may be a more effective mechanism to divert funding for net zero projects to local authorities, giving them the funding they require without having to compete with their neighbours.
If net zero conditions are placed on already existing central government funding streams and pots, this would join up the dots and encourage local authorities to build a net zero agenda into many aspects of their planning for wider services.
If local authorities are to be obliged to make statutory contributions and changes to tackling climate change, without the necessary central government support in place, this will surely burden them beyond repair.
It will create more work, more confusion and overstretch a sector which is already at breaking point.
It is a far better approach to give local authorities the responsibility to deliver net zero solutions which are tailored to their specific needs and communities, and support them in doing so by providing the resources they will inevitably require.
The urgent need for change
Local authorities must be given the responsibility and scope to innovate.
The best solutions for reaching net zero will also be what is best for the local community.
It is imperative that central government puts in place sustainable, consistent, clear and long-term funding mechanisms that do not see one local authority in direct competition with another.
Clarity on net zero criteria and obligations must be the golden thread weaving its way through all funding from central government – from 'levelling up', planning reform and infrastructure to home insulation and embracing new technologies.
This common thread must also be accompanied by appropriate support and resources to enable local authorities to maximise their outcomes and achieve the best possible value for money.
---
'It is imperative that central government puts in place sustainable, consistent, clear and long-term funding mechanisms that do not see one local authority in direct competition with another'
---
As the final act approaches, we must not be a passive audience.
The villain of this play is no pantomime buffoon, but rather the biggest threat to life as we know it. We must take action now if we hope to alter the course of the story.
Image credit | Paddy-Mills