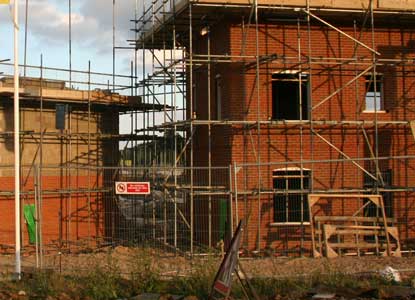 For too long, public sector spending decisions have focused on the economics of investment.
But when taxpayers' money is spent, it comes with a responsibility to do more than an economic cost-benefit analysis. We have to make sure that the benefit to society – to quality of life – is as strong as the benefit to the economy.
The key driver for this is the Social Value Act which requires people who commission public services to think about how they can also secure wider social, economic and environmental benefits. Before they start the procurement process, commissioners should consider whether the services they are going to buy, or the way they are going to buy them, could secure these additional benefits for their area or stakeholders.
The Act, which came into effect in 2013, helps commissioners get more value for money out of procurement. It also encourages commissioners to talk to their local provider market or community in order to design better services, often resulting in new and innovative solutions to difficult problems.
In turn, this secures the best value for the public money being spent and contributes to wider inclusive growth, a vital goal for the UK economy.
Inclusive growth is a complex and challenging topic. It encompasses social, fiscal and monetary policy, health, social, housing, welfare, business productivity, skills, employment, and transport.
In the UK, there is a large and growing gap between rich and poor, especially when compared to other countries. Success in one area does not automatically spread elsewhere; prosperity does not 'trickle down' sufficiently to continue using this traditional model of social and economic policy.
Although inclusive growth has a national perspective, addressing the problem lies equally in local and regional contexts.
Given the focus on achieving a more balanced economic model, the requirement on the public sector to spearhead inclusive growth strategies, the strong focus on the Industrial Strategy, and the primacy of the role of economic development especially post-Brexit, we have embarked on project to research social value.
Social value can generally impact on the public sector by promoting skills and employment; supporting the growth of responsible businesses; creating healthier, safer, more resilient communities; protecting and improving the environment; and promoting social innovation.
And we are researching how the construction industry, in particular, is responding to the need to create deliver social value and inclusive growth.
---

'When taxpayers' money is spent, it comes with a responsibility to do more than an economic cost-benefit analysis. We have to make sure that the benefit to society – to quality of life – is as strong as the benefit to the economy.'

---
Construction is a strategically important sector to the UK economy, accounting for 7% of the labour market and expected to create 179,000 new jobs by 2022. It is also under the spotlight given the critical role it will play in the Industrial Strategy, via the Construction Sector Deal, and because of its predicted spend of £500bn by 2025.
Together with Arup, Atkins, Joseph Rowntree Foundation, Commonplace, Construction Industry Training Board and Civil Engineering Contractors' Association North West, we are looking at what social value – or related terminology such as social return, social responsibility and triple bottom line – is being delivered by construction and related businesses. We aim to uncover the challenges to improving social value outcomes.
Three surveys – for Tier 1 and 2 companies; Tier 3 and 4 suppliers including SMEs; and Institute of Economic Development members/other public sector – are underway to gather perspectives from the 'buyers' (individuals working in regeneration and economic development, planning and procurement) and will be completed by the end of this month.
Public sector organisations need to know which construction or infrastructure provider is going above and beyond, who is using the Social Value portal or other mechanism to measure and increase their inclusive impact, and who is going beyond lip service in ensuring they and their lower tier supply chains are doing everything possible to make local businesses "fit to supply" and create real, sustainable jobs and apprenticeships.
We are also approaching public sector bodies to see who has moved beyond the old rule of thumb that when procuring £1m of build, you seek one apprenticeship. Bringing together examples from both supply and demand sides, sharing what has worked well – as well as what hasn't – is critical to driving up performance across the UK and ensuring that this vital sector for the economy delivers on inclusive growth.
This research will allow for policy-makers and commissioners to ensure their approach is fair, consistent and demonstrates strong social value.
It will help industry to create economies of scale through standardising approaches to creating social value and being able to align to public sector contract requirements.
Our final report will be launched at a special conference in the Autumn, and is planned to coincide with a meeting of the new All-Party Parliamentary Group for Economic Development.