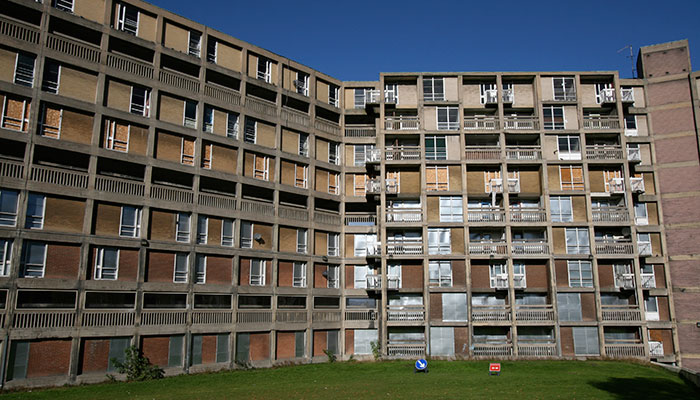 Last week, the prime minister's announcement of a further £2bn towards social and affordable homes was welcomed by housing providers, local authorities and customers from around the country.
Funding from Homes England remains critical to enable housing associations to continue to develop sites that would not be economically viable otherwise, increasing our ability to develop more affordable homes in locations where they are needed most.
Regulated housing associations, with the experience and infrastructure to build and manage affordable and social housing via rental and shared-ownership tenures long-term, are best placed to work with government to utilise this funding and work with landowners to help solve the housing crisis.
No-one will be under any illusion that this funding announcement is a fait accompli.
Housing associations will continue to generate their own income and we will grapple with the same issues faced by the private sector.
---

'Housing associations' will continue to generate their own income and we will grapple with the same issues faced by the private sector.'

---
Any myth that we operate solely on public funding needs to be dispelled.
We must raise funds from banks and capital markets, meet lender obligations, achieve economic and liquidity tests, and our business model needs to be robust enough to be able to withstand 'stress testing' and ensure that in the event of any form of downturn or housing policy changes, we can continue to operate and develop.
There still exists much confusion in the world of housing associations around the not-for-profit status.
It's true that some recent entrants into the sector are muddying the waters, where private investors use 'housing associations' arms to generate returns via affordable developments.
Regardless, in every presentation I have given since joining the group nearly five years ago, I have been at pains to stress we are a 'not for distribution' rather than a 'not for profit' organisation. Any profit is reinvested in the business, rather than distributed to shareholders.
As with any private sector business, we strive to operate efficiently and raise our own funds so that we have the liquidity needed to build more homes and maintain the ones we have to a high standard.
Housing associations' drive to become commercially-savvy, not-for-distribution organisations should help dilute the talk of stigma around social housing.
We are focused on creating property journeys for our customers, designed to better fit the lives they lead.
Having a good quality rented home, managed by a professional, dedicated landlord, means we can provide more flexible tenures, with lower rental costs.
It's worth noting we refer to our tenants as customers, who like all customers should expect good quality service.
Our aim is to create more places for people to thrive, where customers are proud to rent.
We want them to live in secure, comfortable homes, supported by a professional landlord that will keep their home in good order and enable them to get on in life.
Therefore, the prime minister's announcement is timely and welcome.
It seems to be a very clear statement of intent for the long term and the underlying direction of travel feels better defined, giving housing associations confidence that the provision of affordable housing will attract an element of public funding in the long term.
More importantly, perhaps, is that it sends a signal to the sector that high-quality homes, professionally let and managed by responsible landlords, have a significant role to play in solving the national housing crisis.