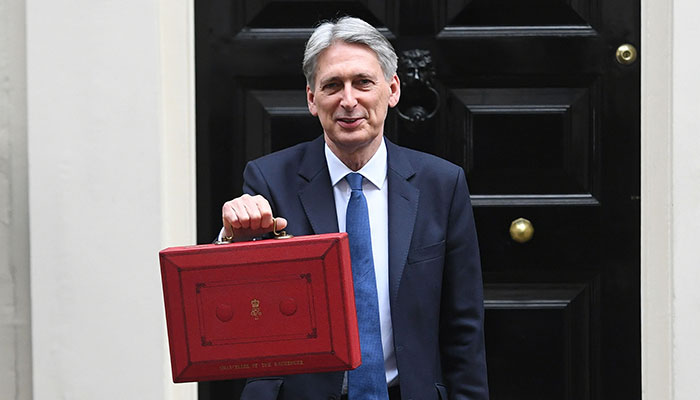 Local authorities will now be able to commission new care packages with this money, chancellor Philip Hammond told the Commons in his Budget speech today.
"Our social care system cares for over a million people and I pay tribute to the hundreds of thousands of carers, who work in it," he said.
"But the system is clearly under pressure. And this in turn puts pressure on our NHS."
He explained that a longer-term funding strategy for the care of older people would be revealed in a social care green paper later this year but added "those options do not include, and never have included, a death tax".
The so-called 'death tax' is a proposal to levy estates after someone dies – a policy that has been previously been mooted by the Labour Party.
Mr Hammond also stated the issues with looking after an increasingly ageing population – with that number likely to increase by 2 million in 10 years time – was "not only about money".
Twenty-four local authorities were responsible for more than half of all delayed discharges to social care, the chancellor said, and the health and communities secretaries – Jeremy Hunt and Sajid Javid – would "identify and support authorities which are struggling, and to ensure more joined up working with the NHS".
Hammond also pledged £325m in capital to allow some of the most advanced plans between the NHS and local councils to improve health care in their areas to proceed. The health service and local authorities have come together in 44 areas in England to develop proposals for health and care through Sustainability and Transformation Plans.
"We recognise the progress the NHS is making in developing Sustainability and Transformation Plans," he said. "And we recognise, too, that in addition to the funding already committed, some of those plans will require further capital investment."
The chancellor said he would use the autumn Budget to announce a multi-year capital programme to support implementation of approved high quality STPs.
Responding to the statement, CIPFA chief executive Rob Whiteman welcomed the chancellor's response to the pressures on the health and social care system, by investing an extra £2bn over three years in social care and increasing the NHS capital budget. Local authorities and healthcare partners will await clarification on what conditions apply and how this boost to funding will be accessed and distributed, he stated.
"Of course, pumping more short term money into the system is not a silver bullet solution and so the government's green paper that will examine how to place social care on a more sustainable footing over the long term is well overdue and much welcomed given our ageing population. However, it is worrying that the chancellor has already limited his options by ruling out some of the more radical proposals. It is imperative that all possible solutions are explored."
Communities and Local Government committee chair Clive Betts said the £1bn for 2017/2018 "falls well short of the £1.5bn the CLG committee recommended was necesary to plug the gap in funding for the next year and provide adequate relief from the immediate pressures faced by local care services", while Judith Blake, leader of Leeds Council and chair of Core Cities UK, said the chancellor's attempts to alleviate the social care crisis were "still less than adequate".
Chris Ham, chief executive of the King's Fund think-tank said of the forthcoming social care green paper: "This time, the government must break the mould and deliver the radical reforms that are so badly needed."