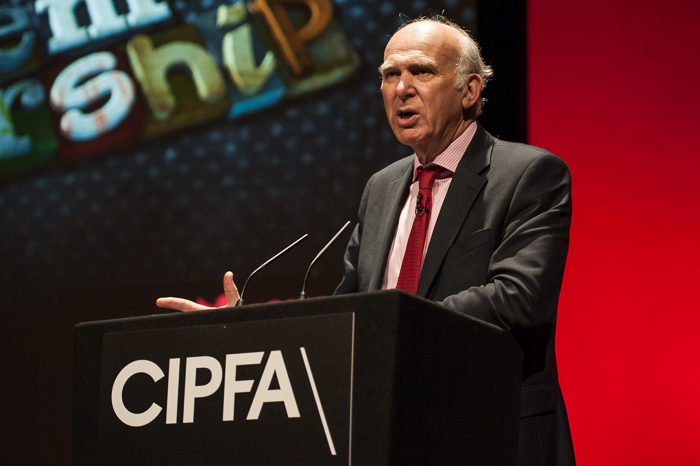 He said successful negotiations were usually "played long", but the longer these went on the greater the uncertainty that would hamper the economy.
Cable warned that Theresa May's new government would have to pull off a difficult and complex negotiation if it was to satisfy Brexit supporters over limits on freedom movement while also maintaining access to the single market for UK business.
"It is not widely understood here that part of the reason the EU has been inflexible on freedom of movement is that the single market with free movements of capital and labour was a British idea created by Margaret Thatcher and they cannot see why the UK is now walking away from that," he said.
There would be inevitable uncertainty while the new administration tries to negotiate its way out of "12,500 laws and directives" derived from the EU, Cable warned.
He said the UK had still not recovered from the financial crash of 2008 and while unemployment was low "living standards for many are no higher than in 2007 for average worker and people saw the referendum as a chance to give the government a good kicking".
Protection for health and education budgets had meant that "a lot of cuts fell on local government so that services deteriorated". This increased public hostility was more of a [problem the further you went from London.
He noted that there was a strong correlation between economically successful areas and those that voted 'Remain', and predicted this would drive demand for further devolution.
'Remain' areas would want to safeguard their economic success. "You will get pressure for devolution if only for the wrong reasons – places like Cambridge will say 'why should we be held back by Blackpool and Hartlepool, we want more control', and London will lead this pressure".
Economically disadvantaged areas would "suffer fiscally" despite their strong Brexit votes, Cable noted, adding: "One wonders what sort of world Cornwall is living in when they vote heavily for 'Leave' and the next day are saying will the UK government make up the money they will lose from Europe?"
He congratulated Bank of England governor Mark Carney on having smoothly implemented a Plan B in the aftermath of the referendum to ensure liquidity, But he noted: "Bank shares have crashed so it's difficult for them to make a profit so we may see a credit crunch that will hit small and medium enterprises."
Much of the ammunition that could be deployed to help the economy had already been deployed he stated, with interest rates at historic lows.
"I hope the government will borrow to invest rather than slash spending as it can borrow for almost nothing," he said.
"The argument by Brexiteers that there can be a bonfire of regulations and we become like Hong Kong or Liechtenstein-on-Thames seems not to be accepted by Theresa May, who sounds more interventionist."
Rob Fontana Reval, head of economic and fiscal policy at the CBI, told the conference that low unemployment and good corporate profitability were factors in the economy's favour "but productivity had flatlined since the crash".
The low pound would help exports, but could also lead to inflation as import prices rose, he warned, adding "it is important the UK remains open for business [with] a calm and determined leadership".
But Fontana Reval noted that many firms had shelved investments plans and reconsidered hiring decisions because of the uncertainty.
"The government has an opportunity to borrow to invest in infrastructure and that should happen now," he said.