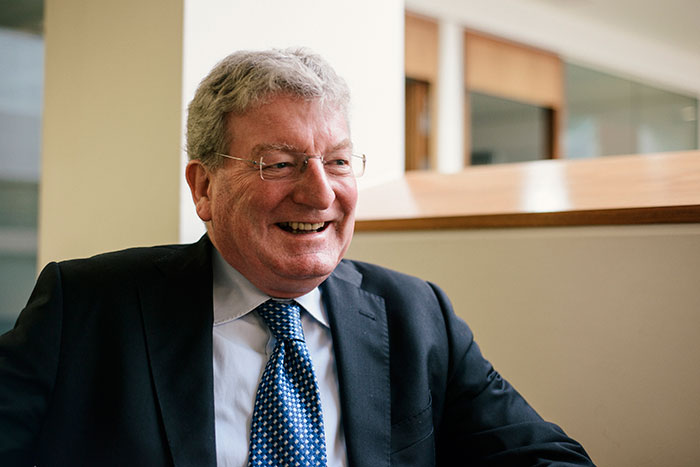 Local Pensions Partnership chair Michael O'Higgins told Public Finance that individual Local Government Pension Fund schemes would need to adjust to the pooling of sovereignty required to bring assets together into six funds.
The LPP, which includes pooled management of liabilities as well as nearly £11bn of assets, was proposed last July by Lancashire County Pension Fund and the London Pension Fund Authority, and was officially formed last month with projected savings of £32m over five years
Following this, chancellor George Osborne set out plans to merge all LGPS assets into what he called six British Wealth Funds last October. Outline plans to create the pools were submitted to government in February confirmed that Greater Manchester, Merseyside, West Yorkshire and the Royal County of Berkshire funds were in discussions to join the LPP. More details are expected to be submitted to government on 19 July to meet ministers' target for six pools, with each at least £25bn in size.
O'Higgins, who chaired the Audit Commission until 2012, said he believed pooling was the "the right thing to do in the best interests of scheme members and taxpayers". He highlighted a willingness by elected members to recognise the role change needed to make pooling work.
There must be a focus on getting the best deal for scheme members "rather than their own status and kudos", he stated.
"I was at a conference recently where there was an awful lot of discussions about members, but it was entirely about elected members, not once did 'member' refer to a member of the pension scheme.
"There needs to be a mindset change, and an awareness change. In the end, it is the interests of us, the members of the pension scheme but also the local taxpayer who might have to fund any deficits, that should be primary; then getting the type of arrangement that will benefit those scheme members and local taxpayers should be most important."
This was a view that "the more aware elected members are coming to", he added.
"I think it appliers both to members and to officials, because obviously people may be concerned about their jobs and what would happen in a pooled arrangement to different jobs.
"I think you have to go back to what is in the interests of scheme members and local taxpayers, and again the more enlightened of those involved recognise that is what should guide their actions."
A degree of fluidity still remains around how the LGPS pools will finally be formed, said O'Higgins, who anticipated the creation of some dedicated infrastructure funds as part of a "network" structure.
"I think the government initially thought that each group would be very separate. But if you take infrastructure as the obvious example, it is really unlikely that there are going to be eight different infrastructure funds.
"We may well see a couple of the pools having infrastructure funds that are the funds of choice for other pools," he said.
"So rather than a collection of pools all doing their own thing, I think you're going to see something more lattice-like, with a degree of working together. LPFA has a pool with Greater Manchester, and it is open to other authorities to decide that rather than trying to set up their own infrastructure pool, they would actually invest the infrastructure component of their funding through that pool."