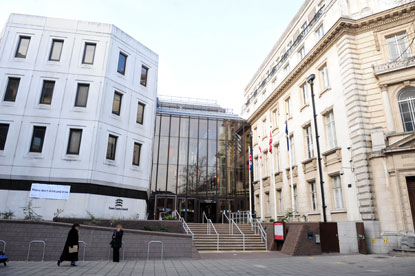 The ACCESS (A Collaboration of Central, Eastern and Southern Shires) group of funds will include 11 LGPS funds, up from the eight that were signed up when the pool was first announced.
Today's confirmation of the full list of authorities means ACCESS will surpass the £25bn asset threshold set when chancellor George Osborne first called for the assets of the 89 LGPS funds in England and Wales to be merged into six wealth funds at the Conservative Party conference last October.
The full list of authorities now confirmed for ACCESS is: Cambridgeshire, East Sussex, Essex, Hampshire, Hertfordshire, Isle of Wight, Kent, Norfolk, Northamptonshire, Suffolk and West Sussex.
In total, seven proposals are now set to be submitted for approval. They include a Midlands pool, the common investment vehicle being developed by London boroughs, a South West pool, a Welsh grouping, and a scheme called "Border to Coast". A proposed Northern Powerhouse pool, covering Greater Manchester Pension Fund, Merseyside and West Yorkshire funds, join an asset pooling arrangement already confirmed by the London Pension Fund Authority and the Lancashire County Pension Fund.
The authorities in the ACCESS group also contributed to Project POOL initiative, run by Hymans Robertson, which set out the principles for possible collaboration and called for the creation of a national infrastructure investment platform.
The ACCESS group reiterated that it is keen to explore such LGPS-wide collaboration to share best practice and to manage transitions.
Hertfordshire Pension LGPS chair Chris Hayward, said the fund welcomed the opportunity to work with like-minded funds and colleagues in developing an approach to asset pooling.
Essex Pension Fund chair Rodney Bass added: "I know my colleagues who chair each of the other pension funds participating within the ACCESS pool are delighted to be working together and welcome Hertfordshire as the latest addition. This takes the asset value of ACCESS to over £33bn."
"The ACCESS group has been established to form an asset pool which will help authorities to achieve the benefits of scale and execute their responsibilities to LGPS stakeholders, including scheme members and employers, as economically as possible whilst maintaining the desired level of local decision making and control."
Members of ACCESS

(Fund size in £m at 31 March 2015)

Cambridgeshire

2,268

East Sussex

2,740

Essex

4,906

Hampshire

5,111

Hertfordshire

3,581

Isle of Wight

483

Kent

4,515

Norfolk

2,930

Northamptonshire

1,850

Suffolk

2,193

West Sussex

2,964

Total

33,541