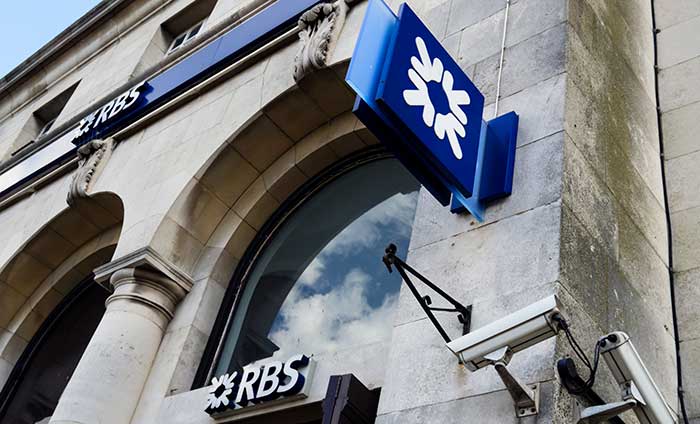 In the Mansion House speech last night, Chancellor George Osborne said he had received advice from Bank of England governor Mark Carney and independent advisors Rothschild, that now was the best time to sell.
Although the Rothschild report indicated that the government's stake in the bank is worth £7.2bn less than was paid for it in 2009, the full range of bailouts in the crisis – including Lloyds and Northern Rock – were on track to reach a £14bn profit.
Osborne, whose speech yesterday also set out plans to commit governments to balanced budgets, said he had been advised that the value of RBS might never return to the 500p a share paid for the Treasury's 80% holding. Shares are currently trading at 354.8p, which "reasonably reflects its future prospects based on its current strategy and the risks associated with this being achieved", the Rothschild report stated.
As a result, Osborne said a "decision point" has been reached.
"Do we begin the process of selling down the government's huge majority stake, even though the share price is still below what the last chancellor paid out seven years ago? Or, do we hope against hope that something will turn up?
"I was not responsible for the bailout of RBS or the price paid then for shares bought by the taxpayer: but I am responsible for getting the best deal now for the taxpayer and doing whatever I can to support the British economy. There is no doubt that starting to sell the government's stake in RBS is the right thing to do on both counts."
He highlighted Carney's comment that returning RBS to the private sector "would promote financial stability, a more competitive banking sector, and the interests of the wider economy".
He also noted the governor's warning that "there could be considerable net costs to taxpayers of further delaying the start of a sale", including "continuing the perception that taxpayers bear responsibility for RBS losses".
"So, in the coming months we will begin to sell our stake in RBS," the chancellor said.
"Yes, we may get a lower price than Labour paid for it. But the longer we wait, the higher the price the whole economy will pay. And when you take the banks in total, we're making sure taxpayers get back billions more than they were forced to put in."
Shadow chancellor Chris Leslie said that the taxpayers who bailed out RBS want their money back in full and would "rightly be suspicious" of any rush to sell.
"When RBS is still restructuring the business, and awaiting a US settlement for the mis-selling of subprime mortgages, a premature sale poses a risk for taxpayers," he added.
"It is highly dubious for the chancellor to claim that significant losses on RBS are somehow acceptable because a gain can be made selling Lloyds or other completely separate assets."