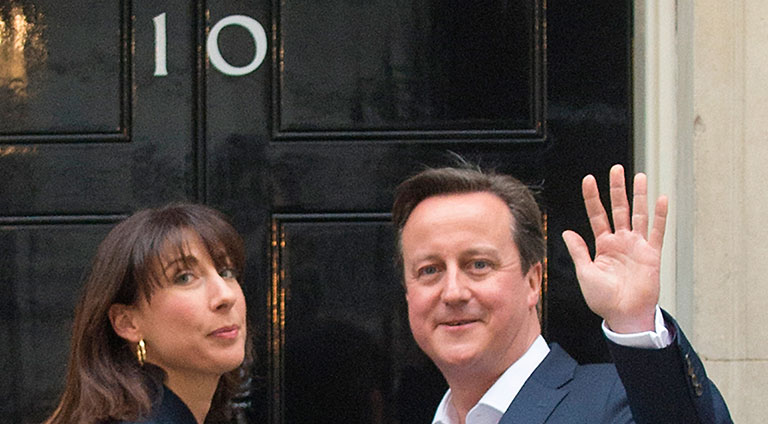 With all 650 seats declared, the Conservatives have 331 seats, compared to 232 for Labour, which suffered a host of losses in Scotland to the Scottish National Party, including Scottish Labour leader Jim Murphy and shadow foreign secretary Douglas Alexander. Shadow chancellor Ed Balls lost his seat in Morley and Outwood.
The SNP has won 56 of the 59 Scottish seats, with former Scottish first minister Alex Salmond among the MPs returned to the House of Commons.
The Liberal Democrats have suffered a host of losses, including Chief Secretary to the Treasury Danny Alexander and Business Secretary Vince Cable, and are set to win only 8 seats, compared to 57 won at the last general election.
The Conservatives are now forecast to win 329 seats, enough for a majority in the Commons. Parties have a majority in the House of Commons if they have 326 MPs, but as MPs from Sinn Fein do not take their seat, the actual number needed to command the House of Commons is lower, dependent on the full slate of results.
The Tories won 36.9% of votes in the election, while Labour won 30.4%, according to latest figures. UKIP won 12.6% of votes, although have only won one seat, Clacton after leader Nigel Farage failed to win South Thanet. The LibDem vote was 7.9%, while the SNP won 4.7% of the vote on a UK basis. The Green Party won 3.8% of the national vote, but only returned one MP, with Caroline Lucas back as MP for Brighton Pavilion.
Speaking after he won his seat in Witney before returning to London, Cameron said that he would govern for everyone in the United Kingdom.
'I want to bring our country together, our United Kingdom together, not least by implementing as fast as we can the devolution that we rightly promised and came together with other parties to agree both for Wales and for Scotland,' he said.
'In short, I want my party, and I hope a government I would like to lead, to reclaim a mantle that we should never have lost – the mantle of One Nation, one United Kingdom. That is how I will govern if I am fortunate enough to form a government in the coming days.'
Cameron is expected to make a further announcement about the formation of a government later today.
Speaking in Doncaster, where he retained his seat, Labour leader Ed Miliband said it had been 'a very disappointing and difficult night' for the party.
'We haven't made the gains we wanted in England and Wales and in Scotland we have seen a surge of nationalism overwhelming our party.'
Both Miliband and Clegg have announced their resignation today.