By Vivienne Russell | 3 March 2015
New planning rules freeing builders from the requirement to build social homes have taken effect. In return, ministers are expecting builders to slash their usual sale prices by 20% in bid to help first-time buyers.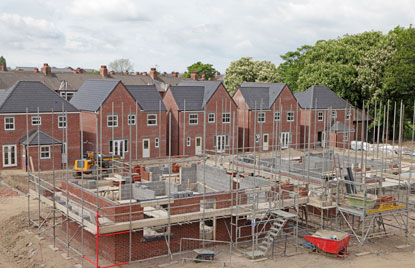 Prime Minister David Cameron said the government wanted to help people who had been priced out of the housing market.
'A 20% discount off the price could be a real game-changer for many aspiring home-owners,' he said.
'My message is clear: we are on your side and we will help you fulfil your dream of buying your first home.'
Under the changes, which kicked in yesterday, developers that are building starter homes on commercial or industrial land that is either unusable or surplus, will not have to provide affordable housing. But in return, they will be required to offer the homes at a minimum 20% discount to the market price to any first-time buyers who are aged under 40.
The Section 106 planning obligation for affordable housing costs builders an average of £15,000 per home.
Under the rules of the scheme, properties would have to remain available at the 20% discount for the first five years, meaning any first-time buyer looking to re-sell within five years will have to offer the discount to the next first-time buyers.
Councils are beginning work with developers to identify suitable sires for these starter homes, the government said.
Communities Secretary Eric Pickles added: 'Housebuilding and helping first-time buyers are key parts of our long-term economic plan – we're clear that anyone who works hard and wants to get on the property ladder should get the help they need to do so.
'The number of first-time buyers is already at a seven-year high and these Starter Homes, available at a 20% discount, will help even more people realise their dream of home ownership.'
More than 30 housebuilders have lent their backing to the scheme, including Barratt, Cala, Redrow and Taylor Wimpey.
However, the plan drew criticism from the Chartered Institute of Housing, which said it smacked of building for one group of people at the expense of another.
'We are very concerned about these sites being exempt from section 106 agreements, which usually require social or affordable homes to be built as part of a development, for people on lower incomes,' said interim chief executive Gavin Smart.
'Social housing is critical if we are going to solve the housing crisis – there are always going to be people who can't afford to buy and we must provide decent, affordable homes for them too. If all the focus is on home ownership, we are never going to build mixed communities.'