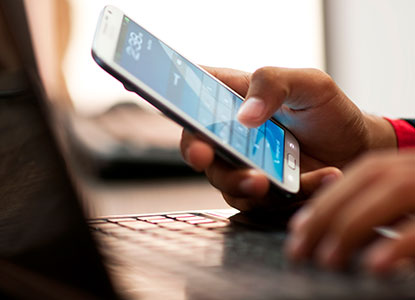 Its Small pieces loosely joined report, published today, suggests that councils lose more than £1.3bn each year because they fail to identify where they are vulnerable to fraud.
Using data on benefit and housing tenancy fraud, for example, can help local authorities predict where future violations are likely to occur, Policy Exchange said.
It adds that sharing data between neighbouring councils could also lead to savings. For example, a council could save money on fly-tipping clean up or food safety by hiring in the services of a neighbour with a much greater incidence of those problems.
Finally, the report urges the phasing out of costly bespoke IT systems. Rather than each council commissioning its own apps and online services an 'app store' should be created allowing individuals or business to bid to provide them. These apps could then be used by tens of even hundreds of councils, creating economies of scale and bringing prices down.
Report author Eddie Copeland said: 'While there are examples of innovative councils that have used technology and data to deliver better, more efficient public services, many local authorities have failed to reform.
'Using technology and data in a smart way could save local authorities £10 billion by the end of the next parliament – money which could be better targeted at helping some of the most vulnerable in our communities.'
The report also won the endorsement of local government minister Kris Hopkins who said it showed that councils could go much further than they already have to exploit the new opportunities technology offers.
'Local government accounts for a quarter of all public sector spending and should therefore play its part in reducing the inherited deficit. This could include doing more joint working, getting more for less through smart procurement, tackling local fraud and council tax arrears, or utilising their reserves and surplus property,' he said.
At CIPFA's Counter Fraud Centre, head Rachael Tiffen said: 'For a long time, CIPFA has made clear that local authorities must be able to properly address fraud through collaborative and innovative working. The report released today highlights the vital role technology plays in giving councils the tools to be able to identify risks and develop strategies to protect them from fraud.
'One of the founding principles behind our CIPFA Counter Fraud Centre is that it will enable authorities to be able to detect, prevent and recover losses. Although having adequate technology is a key aspect of this, it is important that authorities also look at training and consultancy to stay on top of the ever-changing fraud landscape.'
Simon Dukes, chief executive of the fraud prevention service Cifas, commented: 'We know that data-sharing is one of the key weaponsin the fight against fraud.
'Fraudsters don't restrict themselves to political or geographical boundaries, and neither should local authorities: a fraudster could be illegally subletting in one council ward, and committing council tax fraud in another. Data-sharing between organisations is a simple, cost-effective way to not only detect fraud, but also to identify areas with a high risk of fraudulent activity and take preventative action before the damage occurs.'