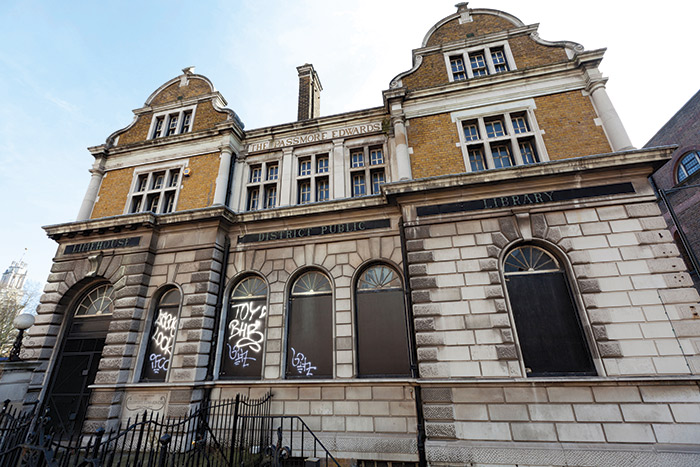 Most people know of public buildings and spaces they care about but look forgotten. The hall that is crumbling and inaccessible, for example, or the park left untended. The once-beloved library now boarded up.
Some communities look at taking them over. This means working with the council to buy or lease the asset then run it according to local strengths and needs.
This is not easy, nor is it always the best solution. Community asset transfer (CAT) will not be suited to all local conditions. All sides need to be engaged. While our report in November found levels of trust and understanding between councils and local groups were growing, conversations can still be tricky. There is a whole debate around how citizens can enable councils to deliver duties, which goes beyond ad hoc negotiations around individual buildings.
Even allowing for this, CAT in practice remains frustratingly rare.
At Power to Change, we believe progress can be nudged along by greater transparency. For councils to think more strategically about the assets they hold, they should know what's on their books; for communities to bring local knowledge to running assets, they should be able to see what's available.
To this end, some hard graft behind the scenes is starting to bear fruit. We know more than before about the value of public assets and where that value is concentrated.
To find out the total value, we had some help from Treasury officials. (The real surprise here, as my colleague Richard Harries has said, is that no one previously thought these figures important enough to explore.) According to that data, councils in England own buildings worth £81.5bn, land and assets such as community centres and libraries worth £21.7bn, and surplus assets worth a further £2.5bn.
A conservative estimate would be that 5% of these assets, and 75% of what is already surplus, could be viable for transfer. That leaves us with £7bn worth of land and buildings that could be transferred.
From this data, we can estimate where the most valuable assets are. There is a concentration in London and the South East. There are also high-value public assets in Yorkshire and around Tyneside, with values lower in East Anglia and much of the South West.
This will, hopefully, nudge local authorities to look at what is on their doorstep. Ultimately, this should be linked to examples of where CAT has worked to encourage councils that are new to this.
The main beneficiaries should be communities themselves, who may be inspired to drive through their own ideas.
Ultimately, it is such bottom-up pressure, with local people demanding that councils think differently about the use of public resources, that will force change. Even apparently modest progress, like knowing what public assets are worth and roughly where they are, can give impetus to this movement.
It bears repeating that top-down solutions – whether the authority is in Whitehall or the local council chamber – seldom produce what local communities really need. That approach has been pursued for years, and it doesn't work.
There can also be a lasting local financial dividend: a community with an asset base has something against which it can borrow, as well as a source of income. Even in an era of devolution and metro mayors, power needs to be pushed down further.
Our focus, once the dust has settled on the general election, will be on getting information and support to the groups on the ground – the only people who can make these big ideas take off.