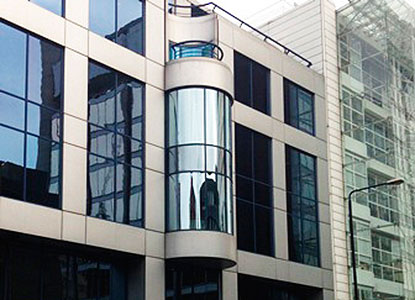 Speaking at the opening, current president Mike Owen said the new premises marked a 'new start' for CIPFA. The building, close to Aldgate on the eastern edge of the City of London, is modern and vibrant, but also steeped in history, he said. 'It promises to be a brilliant home for the institute.
Chief executive Rob Whiteman said the sale of CIPFA's previous Robert Street base and purchase of the new building was an important part of CIPFA's journey and a good business decision that had significantly improved the institute's finances and revenue. The top floor of the new building is being let out to realise its rental value.
Whiteman added that the location had specifically been chosen as an area 'on the up' where property is likely to increase in value.>
All rooms in the new facility are equipped with modern audio-visual facilities and there is a members' lounge equipped with wi-fi.
Meeting rooms have been named after significant figures in CIPFA's recent and more distant past. They include Maurice Stonefrost, former institute secretary and treasurer and chief executive of the Greater London Council, Margaret Pratt, the institute's first female president, and former local government ombudsman Sir Tony Redmond.
Pratt and Redmond both attended the event. Pratt said the institute needed to move forward. 'Unless we're relevant, we're dead in the water,' she said. 'Speaking for all the past presidents, I welcome this move to Mansell Street.'
Redmond said it had been a 'labour of love' to support CIPFA throughout his career and said he was 'deeply honoured' to have a room named after him in the new headquarters.