By Richard Johnstone | 27 January 2015
Academy funding must be made more transparent and new rules governing spending are needed to tackle possible conflicts of interest in the sector, the education select committee has said.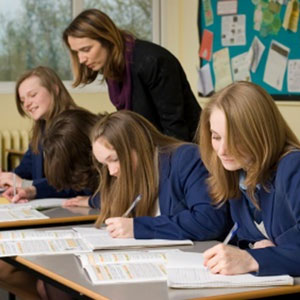 Following a wide-ranging examination of the coalition's education reforms, the MPs said there was evidence that increased competition was driving improvement.
Committee chair Graham Stuart said it was too early to know how much the academies programme has helped raise standards.
'What we can say is that, however measured, the overall state of schools has improved during the course of the programme,' he added.
'Current evidence does not prove that academies raise standards overall or for disadvantaged children. It is clear though that academisation has led to greater competition, challenging many maintained schools to improve and incentivising local authorities to develop speedier and more effective interventions in underperforming schools.'
However, the Academies and free schools report said there was a need for greater clarity around the funding of the schools, which is provided through the Department for Education's Education Funding Agency.
In particular, the report called for the EFA to strengthen its governance regulations on conflicts of interest.

The rules governing academy spending have been criticised because they allow individuals on the board of academy trusts to provide services to the schools on an 'at cost' basis. A report for the committee last September warned this meant some trusts might not be doing enough to tackle possible conflicts of interest.
The MPs said possible conflicts were a serious problem, and changes were needed to restore public confidence.
Their report recommended that the EFA revise its guidance on 'at cost' transactions to make expectations of academies clearer, while the department should split the agency's regulatory and funding roles.
In addition, the government should set out in more detail on how funding agreements for schools are monitored and renewed. As part of this, the standard length for academy funding agreements should be reduced from seven to five years.
The report also calls on ministers to clarify the process by which schools convert to academies, including setting out the criteria by which sponsors are authorised and matched with schools.

Education watchdog Ofsted should be given powers to inspect chains as part of changes to improve transparency, which should also include more information of performance being made available.
Stuart concluded the DfE needed to be 'less defensive and more open about its implementation of the academies programme'.

He added: 'To deliver better local oversight the government must increase the number of Regional Schools Commissioners.
'DfE must also better codify the role and responsibilities of local authorities as champions of local children, families and employers, and as brokers of effective collaboration between all schools. Any future government must examine closely whether the existing dual system of oversight and intervention – where RSCs look after academies and local authorities supervise maintained schools – is beneficial or not.'

Responding to the report, Education Secretary Nicky Morgan said had improved choice and were more accountable to parents.
'Academies and free schools have played a vital role in this transformation by promoting new ideas and approaches, and helping to drive up standards in other local schools as a result,' she said.
At CIPFA, executive director of development and new markets Giles Orr said current structures and processes were rushing to keep pace with the growth and diversity of academies.
'It should be accepted that much of the development to date has been highly experimental in nature, and that lessons must be learned and applied equitably as the sector matures,' he said.
'However, the children at these schools today do not have the luxury of waiting for the sector to stabilise – they have to receive the best possible education available to them now.'
The National Union of Teachers said the report showed the education system was 'being run in an incoherent and unaccountable fashion'.
The inadequate vetting of potential academy sponsors was a 'scandalous revelation', said deputy general secretary Kevin Courtney.