By Richard Johnstone | 10 June 2014
MPs today called on the government to tackle conflicts of interest in spending decisions taken in academies after finding some transactions may have benefited individuals with connections to the institutions.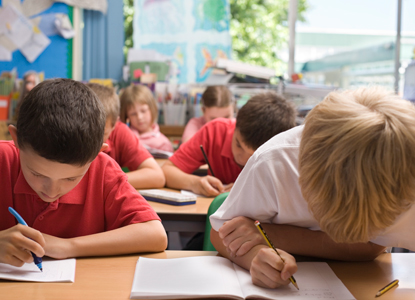 In an examination of the 2012/13 financial statements of the Education Funding Agency and Department for Education, the Public Accounts Committee warned existing conflicts could have gone unchallenged.
The agency, which distributes funding from the department to academies and free schools, has a rapidly expanding workload, the MPs said. For example, in 2012/13, the agency's first year, the number of academies almost doubled to nearly 3,000.
Committee chair Margaret Hodge said that, although it had succeeded in getting money out to schools on time, the EFA had yet to get to grips with effective oversight of how that money is spent.
'We were concerned that individuals with connections to both academy trusts and private companies may have benefited from their position when providing trusts with goods and services,' she said.
'The agency has reviewed 12 such cases but it is likely that many more exist and have gone unchallenged. The Department for Education takes the view that these so-called "related-party transactions" are acceptable. We feel that they are always open to accusations of conflicts of interests, even when supposedly on a not-for-profit basis, and this serves to undermine public confidence.'
In line with accounting standards, academy trusts are required to disclose related-party transactions in their accounts. However, the EFA does not keep a log of such transactions, and is unaware of how many disclosures have been made. 'We are therefore calling on the agency to reconsider its policy which permits related-party transactions,' Hodge added.
The committee also raised concerns about flaws in the methodology used to consolidate the accounts of academies into those for the department.
In 2012/13, the department and the agency consolidated academies into their financial statements for the first time, but auditor general Amyas Morse qualified his opinion on a number of grounds relating to methodology and poor data.
Of these four qualifications, the department told the committee two of these would be difficult to rectify.
Firstly, it must consolidate academies' September-to-August accounts into its own April-to-March account, which involve adjustments that carry risks. Secondly, the department does not always know who owns the land and buildings were used by academies, and has estimated it would cost £30m to collate the necessary data on land and buildings and a further £8m a year to keep this up to date.
However, the PAC called on the DfE to set out how and when they will address these.
In addition, MPs said the department must introduce, at individual academy and academy trust level, a fit-and-proper persons test for those appointed to these senior posts in these schools. This comes after a review by Ofsted and the EFA, following allegations of extremism at several schools in Birmingham, led to five schools being placed in special measures.
A DfE spokeswoman said: 'We do not agree with the PAC's interpretation. The EFA is in fact faster at intervening in failing schools than many local authorities. The use of whistleblowers is an important means of gathering evidence and is by no means unusual in the public sector.
'Of course we are constantly trying to improve the EFA's performance and we will consider the PAC's recommendations in that light.'