By Richard Johnstone | 13 October 2014
UK unemployment has fallen below 2 million for the first time in almost six years, after the largest annual fall in people out of work on record.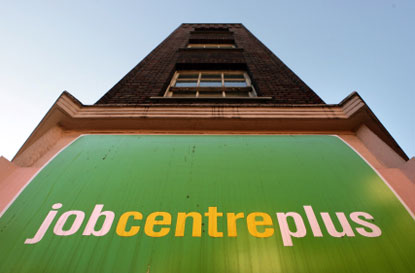 There were 1.97 million people unemployed in the three months to August, according to figures published by the Office for National Statistics today.
This was down by 154,000 people on the previous three months, with 538,000 fewer people out of work than a year earlier ­­– the largest annual fall in unemployment since records began in 1972.
The number of people out of work is now 6% of the working population, the lowest level since the three months from September to November in 2008.
Responding to the figures, employment minister Esther McVey said the coalition government's reforms were focused on helping people into work.
'Today's record figures show that the government's long-term economic plan to help businesses create jobs and get people working again is proving successful,' she said.
'Behind the record figures there are countless individual stories of people turning their lives around, of families who are now feeling more secure with a regular wage, and of young people escaping unemployment and building a career.
'We know there is always more to do, which is why it is vital to stick to delivering a plan for full employment that's creating growth and jobs.'
McVey said that schemes like the government's Work Programme had contributed to the largest drop in long-term unemployment since 1998, which was down 194,000 on the year.

The number of people on Jobseeker's Allowance has also fallen for the 23rd period in a row, with over 540,000 fewer people who are signing-on than in 2010. There are now 30.76 million people in work in the UK. 

Responding to the figures, Charles Levy, a senior economistat Lancaster University's Work Foundation, said that despite the growth in employment, the data showed the pace of job creation appeared to be slowing.
'In the same period employment increased by only 46,000, far below the rate we have seen in the past year,' he said.
'The fall in unemployment appears to be connected to a significant withdrawal from the labour market. Economic inactivity increased by 113,000 in the three months to August. That coupled with sluggish wage growth which remained at half the rate of inflation in August should start alarm bells ringing and be the focus of the chancellor's Autumn Statement.'