By Richard Johnstone | 13 August 2014
The UK unemployment rate has fallen to its lowest level in nearly six years following a 132,000 drop in the number of people out of work in the second quarter of the year, the Office for National Statistics has said.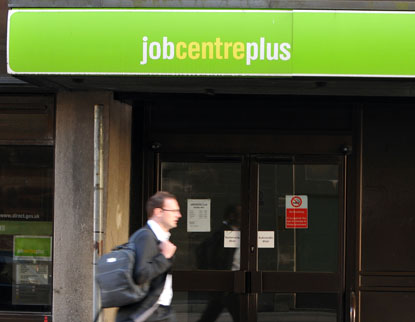 Today's UK Labour Market report found there were 2.08 million people unemployed from April to June, around 132,000 fewer than from January to March, and 437,000 less than in the second quarter in 2013. This equates to 6.4% of the economically active population, which is the lowest proportion since the three months between September and November in 2008.
Welcoming the figures, Work and Pensions Secretary Iain Duncan Smith also highlighted that the 206,000 fall in youth unemployment over the last year – including a 50,000 reduction in the latest figures – was the largest annual reduction on record. There were 767,000 people aged between 16 and 24 out of work in the second quarter, the lowest level since July to September 2008.
The increase in the number of people in work, which now stands at nearly 30.6 million, was transformative for both individuals and their families, and wider society, he said. There has also been a fall of 171,000 in the number of people classed as long-term unemployed over the last year.
'In the past, many people in our society were written off and trapped in unemployment and welfare dependency,' Duncan Smith added.
'The government's long-term economic plan to build a stronger economy and a fairer society is working – with employment going up, record drops in youth unemployment and hundreds of thousands of people replacing their signing-on book with a wage packet.
'That is why we have set full employment as one of our key targets – bringing security and hope to families who have lost their jobs and others who never had jobs, we put people at the heart of the plan.'
Responding to the figures, the Institute for Public Policy Research said the fall in youth unemployment was welcome, but the UK risked a 'structural youth unemployment problem' with more than one-third of those out of work now aged 25 or under.
In a report also published today, the IPPR said youth unemployment was lower in countries where the vocational route into employment was as clear as the academic route.
The Remember the Young Ones report called for action to give employers greater involvement in vocational education and training in a bid to raise its status. In particular, every secondary school should be required to appoint a full-time careers officer responsible for careers education guidance and liaison with local employers.
IPPR chief economist Tony Dolphin said the fall in the number of young people out of work was good news.

'However, there are still 767,000 young people aged 16 to 24 looking for work (502,000 if students in full-time education are excluded), accounting for fully 37% of total unemployment,' he added.
'This is not just the legacy of the financial crisis and recession, it is indicative of structural weakness in the transition from education to work for some young people.'