By Richard Johnstone | 29 October 2014
Political parties must rule out local government reorganisation to give councils in two-tier areas the confidence to develop and implement voluntary collaboration plans, the New Local Government Network has said.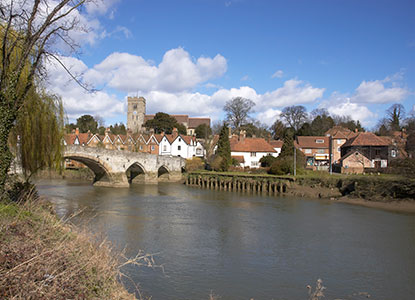 A report from the think-tank said the spectre of unitary status was holding back the potential for local joint working, as some areas focused on the potential for nationally imposed reorganisation rather than working with their neighbours.
Coalition ministers in the Department for Communities and Local Government and their Labour shadows needed to rule out such major reforms for the whole of the next parliament in order to foster new policies aimed at encouraging joint working, the As Tiers Go By report stated.
Under these plans, counties and districts would be heavily encouraged to form combined authorities that would have a new duty to integrate their services to improve outcomes and reduce costs.
NLGN director and report author Simon Parker said that, although two-tier local government could be cumbersome and inefficient, the time was not right for a long-winded, expensive and disruptive reorganisation.
'Collaboration can provide a powerful alternative which is proven to deliver better outcomes and cost savings,' he said.
'If ministers want two-tier areas to work together, they need to firmly rule out the alternatives and introduce new policy to support joint working.'
The report, which was supported by PwC, said there were three key areas where counties and districts must work together – improving local growth, service reform and redesign of provision to reflect increasing digitisation.
Among the models for integration was the creation of a so-called virtual unitary, in which councils work together to pool their commissioning functions. Other options include a 'systems thinking' model in which services are redesigned around localities by both authorities in two-tier areas.

In a foreword to the report, Kent County Council leader Paul Carter welcomed the analysis as a 'very necessary contribution to what should be a far broader debate about the significant part of the local government sector which covers half the population of England'.

He added: 'The immediate future of two-tier local government is very much in its own hands, and each two-tier area is going to have to come up with its own version of what good collaboration looks like.
'Collaboration is also vital to the bigger picture for two-tier areas. The local government agenda is far too dominated by the city-region debate. The risk is that two tier areas could be left behind in the devolution debate. This must not be allowed to happen.'