By Richard Johnstone | 7 July 2014
The government today signed growth deals with each of the 39 local enterprise partnerships in England under the £2bn single pot reforms for economic development, but more than £250m remains unallocated.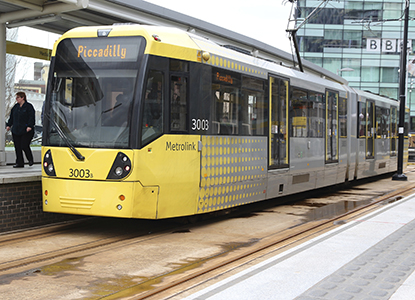 Announcing the deals today, Prime Minister David Cameron said the money was the first instalment of £12bn being provided to LEPs to boost local economies to the end of 2020/21.
The growth deals, which were recommended in Lord Michael Heseltine's No Stone Unturned report, are intended to provide support for local businesses to train young people, create new jobs and undertake infrastructure projects, including transport improvements.
The funding has been drawn from the existing budgets of central government departments, and is being devolved to the business-led LEPs to spend on local priorities set out in their growth plans.
According to today's announcement, £1.7bn has been allocated from the £2bn single pot for 2015/16, with £267m, including allocations of extra borrowing headroom from the Housing Revenue Account, still to be assigned.
However, £1.1bn of this fund was already committed to projects, principally local transport schemes, in 2015/16, which left £930m to be allocated on the basis plans drawn up by LEPs. This will be matched by local investments worth around twice the contribution from Whitehall, the government said.
The biggest single allocation is made to the Greater Manchester LEP, which receives £170m in 2015/16, followed by £151m for London and £112m for the North East. Some projects have been awarded funding for more than one year so that long-term developments can get underway, but ministers said further discussions over funding from 2016/17 to 2020/21 would now take place.
Cameron said the deals were crucial for Britain's long-term future. 'For too long our economy has been too London-focused and too centralised,' he said.
'Growth deals will help change all that. They are about firing up our great cities, towns and counties so they can become powerhouses.
'By trusting local people, backing business and investing in infrastructure, skills and housing, we can create thousands of new jobs. And that means more economic security, peace of mind and a brighter future for hardworking people across the country.'
Deputy Prime Minister Nick Clegg, who chairs the local growth Cabinet committee, said the government was 'ending a culture of Whitehall knows best'.
He added: 'Decisions over spending on infrastructure, business support and housing are being made at a truly local level. It will help end our over-reliance on the banks and the City of London, and generate growth, jobs, and ambition in towns and cities all across England.
'We're placing the power and money in the hands of the people who know how to spend it best, making a real difference to local communities.'
Among the funding plans announced today is £18m to revamp the Metrolink transport system in Manchester and £23m for a new road tunnel linking Swindon to nearby Wichelstowe.
In addition, funding has been allocation to Birmingham's LEP to help the city make the most of its HS2 rail link – including improving connection to the Birmingham Curzon Street station so that the area can maximise the benefits in terms of investment, jobs and skills.