By Richard Johnstone | 7 February 2014
Chancellor George Osborne has today overseen the start of work on a £600m rail improvement scheme for the north of England.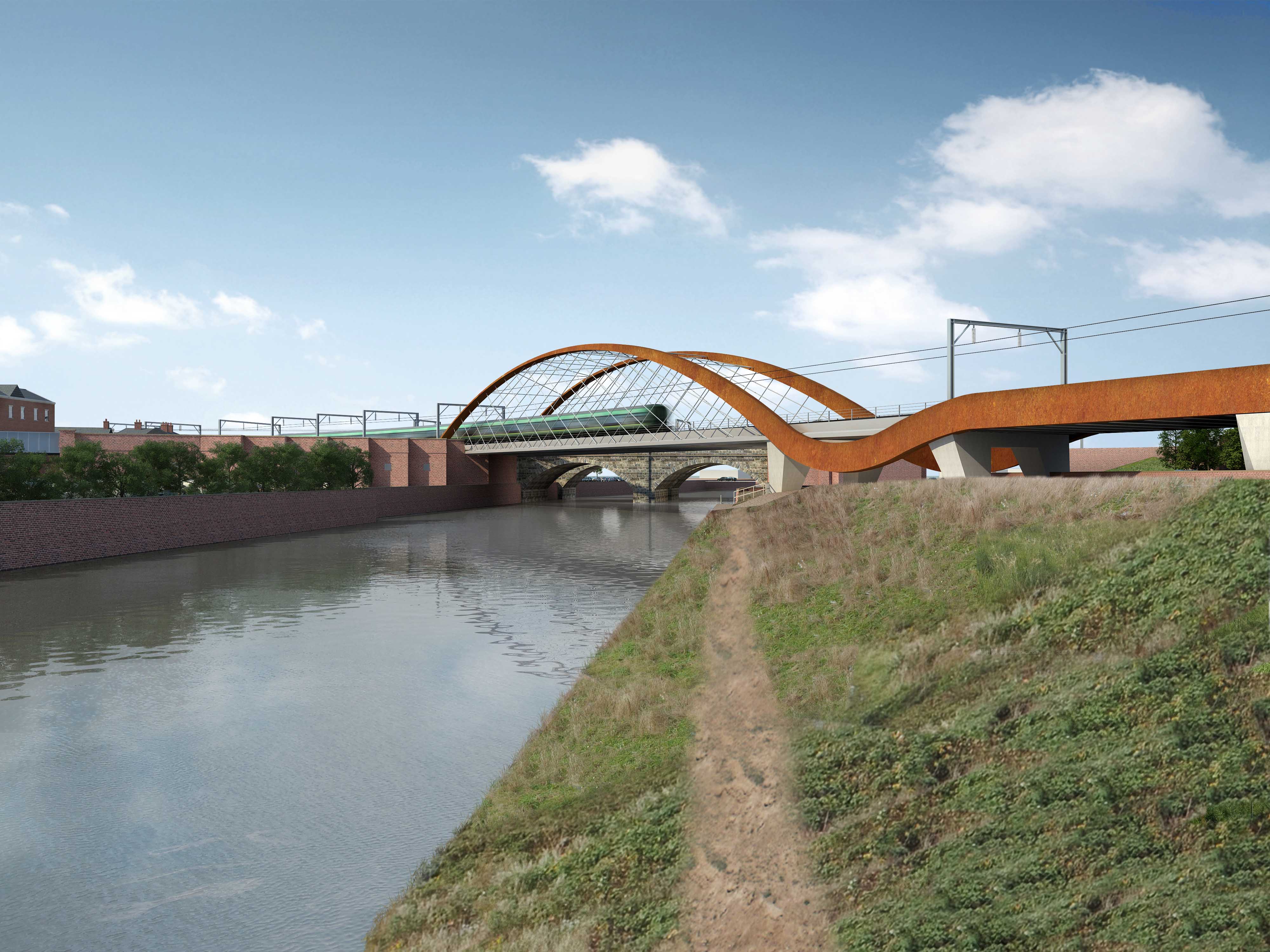 Osborne visited Manchester as work got underway on the Northern Hub project to increase railway capacity in the city and across the region.
Among the improvements to be made by 2019, existing lines will be electrified and bottlenecks in the network will be tackled. This will include the construction of the Ordsall curve to connect two lines, allowing more services to be routed to Manchester Victoria station and freeing up space at the congested Manchester Piccadilly terminus.
Eventually, the upgrade package is expected to allow 700 more trains to run each day in and around Manchester, providing space for an extra 44 million passenger journeys a year. Travel times to Liverpool, Leeds, Sheffield and Newcastle will all be shortened.
Speaking at Manchester Airport station Osborne said the project formed part of the coalition's plan to rebalance the economy. Network Rail, which is undertaking the improvement works, has estimated the wider economic benefit to the region of the project will be £4bn.
'The government's long-term plan is about securing a recovery for all parts of the country,' Osborne said. 'Because of the tough decisions we've taken on day-to-day spending, we're able to invest in key infrastructure projects like the Northern Hub, which will create billions for the region.
'This investment will ensure growth is not concentrated in any one place by keeping Britain connected and creating thousands of local jobs, delivering a brighter economic future for the whole country.'