By Richard Johnstone | 21 November 2013
Local communities in England lose £4.1bn each year to the UK's devolved nations through the 'outdated' Barnett Formula for distributing public spending, the Local Government Association has claimed today.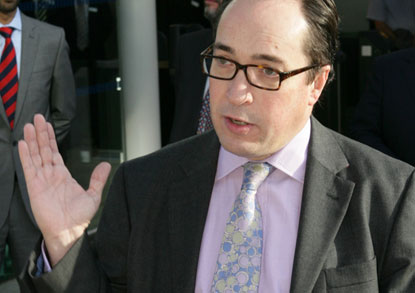 In an analysis of spending, the LGA said the formula took no account of the level of need for public services in different parts of the country, which meant councils were losing out.
The formula has been used since 1979 to allocate public money across the constituent parts of the UK. To ensure relative equity of funding, it increases the money available to the administrations in Scotland, Wales and Northern Ireland when overall public spending in England increases. 
However the ratio that determines the increase, which has not been revised since the creation of the formula, is based on population rather than need. This means that the proportionally higher level of public spending per person in both Scotland and Wales at the time of its creation has been 'cemented in place' over subsequent decades, the LGA said. Public funding per person by Whitehall departments remains higher in Scotland, Wales and Northern Ireland to the tune of £4.1bn.
A new needs-based model for funding is needed to deal with the impact of government cuts and the projected increase in spending on social care by local authorities, LGA chair Sir Merrick Cockell said. 
The ageing population is increasing need for council-run adult social care services by 3% each year, meaning authorities have to find an extra £400m annually. However, town hall funding from central government is being cut by as much as 43% over the current parliament, leading to eligibility criteria for care services being tightened.
The LGA is currently undertaking a project to devise an alternative model, which will be published next summer. All major political parties should make reform of the formula part of their election manifestos in 2015, Cockell added.
'The Barnett Formula has passed its used by date. What was only ever intended as a stop-gap solution has now become a major problem which is short-changing English communities and underfunding their public services by £4.1bn a year. We now need a fair and equitable distribution of public money across the union.
'The crisis engulfing adult social care demands a shift to a needs based formula for distributing funding. Our ageing population means that there is an enormous increase in demand for council-run adult social services which must be met to ensure people retain dignity as they get older.'
The call for the Barnett Formula to be renegotiated comes after the LGA also called for more powers to be given to English councils, to match the planned devolution of some taxes to the Welsh Assembly.
Likely devolution of a host of tax powers to Wales, including the ability to vary business rates, meant change to the funding formula was needed 'as a matter of urgency,' Cockell concluded. 
'It will only become more difficult to fix as the tax regime becomes more complex. The major political parties should all make the introduction of a needs-based formula a cornerstone of their pre-election manifestos and the chancellor should look to lay the groundwork for it in his Autumn Statement.'