By Mark Smulian | 4 September 2013
A 'culture of fear' has taken hold in the Border Force since last year's controversy over how to manage queues at passport control points, a National Audit Office report has said.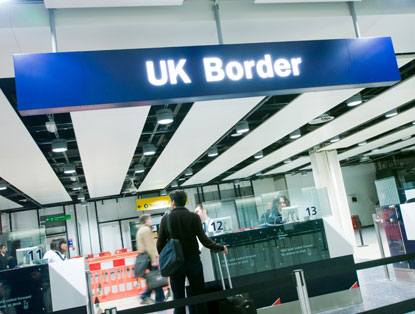 The Border Force was formed as part of the UK Border Agency in 2008, made up of the former HM Customs & Excise and parts of the immigration service, but was removed and made a standalone entity last March. This came after the Home Office found that border controls at Heathrow and other ports had been relaxed without the necessary ministerial consent.
It has had five director generals over 18 months and a permanent postholder Sir Charles Montgomery has been in place only since March.
These changes have led to 'exceptionally low' staff morale, the NAO said in its The Border Force: securing the border report published today.
'The combination of staff shortages, prioritising full passenger checks and managing queuing times often prevents Border Force officers from undertaking other duties,' the NAO said.
'We observed a culture of fear preventing Border Force officers from reporting honestly about the consequences of this.'
Border Force staff felt the organisation lacked an 'identity', and that the service was confused over whether it was a law enforcement agency or a body devoted to processing passengers quickly through passport control.
More staff are being recruited, but the NAO found continuing staff shortages, and said the Border Force had not established whether it has the resources it needed to deliver all its objectives.
Auditor general Amyas Morse said the Border Force had implemented full passenger checks and reduced queuing times, but had done so by 'focusing on a subset of its full range of responsibilities'.
Responding to the report, immigration minister, Mark Harper said the government inherited an organisation with 'significant challenges'.
He added: 'While some of these remain, I am confident that under the long term leadership of the new director general, the Border Force will continue to build on its many areas of excellence.
'We have recruited more Border Force staff, established command centres to deploy those staff more flexibly and effectively, and are reforming working practices.'