By Richard Johnstone | 28 May 2012
Business leaders have criticised the government's lack of action on infrastructure construction since Chancellor George Osborne outlined increased spending in last year's Autumn Statement.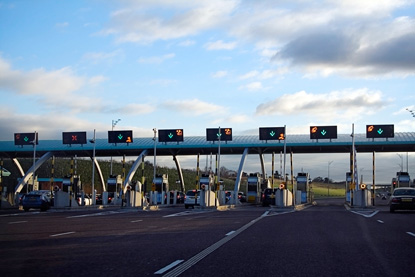 The CBI today echoed last week's call by the IMF to boost growth through a greater emphasis on infrastructure by urging government to make projects 'too good an offer' for investors to turn down.


Last November, Osborne announced £5bn of additional public spending on infrastructure over three years, and an agreement with two groups of British pension funds aiming to provide £20bn of private cash.
However, six months on little has happened on the ground, the CBI said. In a report published today, the group called for the government to make a number of specific changes to boost the investment prospects of schemes.
These include targeting specific projects to enhance their credit rating, making them more attractive to investors, and also allowing pension funds to pool money so they can more easily invest.
The government intends that much of the £250bn investment identified in its National Infrastructure Plan, covering both public and privatised infrastructure, will come from private sources, including bond issues.
However, the report has highlighted that many institutional investors like pension funds do not back these, particularly for brand new developments that have a riskier construction phase.
The CBI has called for the government to make these 'greenfield' initiatives more attractive by offering to top up the funding when needed. The Treasury should also boost the credit worthiness of bonds by placing its own investment in public-private projects last in the line of creditors. This is similar to a European Investment Bank programme that has been able to raise the credit rating for bonds above the BBB- level, known as investment grade, that pension funds can invest in.
Funds should also be encouraged to invest through the creation of a specific tax credit related to the dividend from construction.
Allowing pooling of assets held by defined benefit pension schemes would enable those unable to invest on their own to enter the market, the CBI added. Local authorities in London, which are examining a possible merger of their stand-alone schemes, could lead the way on this approach.
The report, An offer they shouldn't refuse, also urged the government to create a 'single, attractive shop window' to allow investors to examine the range of upcoming projects.
CBI director general John Cridland added: 'Business has been disappointed that we haven't made more headway in the past six months, and hopes that this report will act as a catalyst.
'As this report makes clear, if we want to see the billions of pounds needed to upgrade our ageing infrastructure and secure jobs and growth for the long-term, the government must make smarter use of limited public finances. By underpinning and lifting the credit rating of certain infrastructure assets, it can make them less risky and more attractive to investors.'
He said that if these changes could get even 3% of the £1.5 trillion held in UK pension funds to be invested, it would make a 'huge contribution to renewing our energy, transport and other infrastructure'.