By Vivienne Russell | 5 August 2013
Public and voluntary sector employers are more likely to use zero hours contracts than those in the private sector, according to research from the Chartered Institute of Personnel and Development.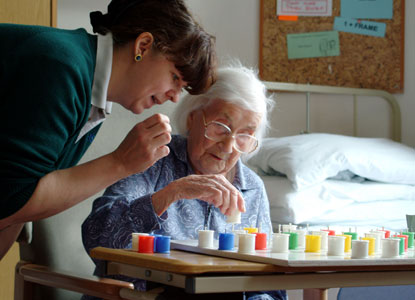 The survey of 1,000 employers, published today, suggested that actual numbers of people on zero hours contracts far exceed the 250,000 estimated by the Office for National Statistics. According to the poll, there are around 1 million zero contract workers in the UK.
On a zero hours contract a worker is employed but the hours they work varies from week to week depending on their employer's need for them.
Zero hours contracts were found to be most prevalent in the hotels, catering and leisure industries, where 48% of employers said they had at least one person on a zero hours contracts. But education and health care were also sectors with a high prevalence of the contracts. More than a third (35%) of education employers and more than a quarter (27%) of health care employers said they used the contracts.
Commenting on the findings, Peter Cheese, chief executive of the CIPD, said the assumption that zero hours contracts were 'bad' should be questioned.
'Zero hours contracts, used appropriately, can provide flexibility for employers and employees and can play a positive role in creating more flexible working opportunities. This can, for example, allow parents of young children, carers, students and others to fit work around their home lives,' he said.
'However, for some this may be a significant disadvantage where they need more certainty in their working hours and earnings, and we need to ensure that proper support for employees and their rights are not being compromised through such arrangements. Zero hours contracts cannot be used simply to avoid an employer's responsibility to its employees.'
About a fifth of employers surveyed said they employed at least one person on a zero hours basis. The survey also revealed that such contracts were more prevalent in larger organisations and that the average hours worker by a zero hours worker was 19.5 per week.
Around 14% of zero hours workers said their employer often or very often failed to provide them with enough hours. Zero hours workers are more likely to be young (aged between 18 and 24) or old (55 and above) than in any other age group.
Business Secretary Vince Cable said the effect of zero hours contracts on both employers and employees was little understood.
'There has been anecdotal evidence of abuse by certain employers – including in the public sector ­– of some vulnerable workers at the margins of the labour market,' he said.
'Whilst it's important our workforce remains flexible, it is equally important that it is treated fairly. This is why I have asked my officials to undertake some work over the summer to better understand how this type of contract is working in practice today.'
Unison general secretary Dave Prentis said zero hours contracts handed too much power to employers and made it harder for workers to complain.
'The growing number of zero hours contracts also calls into question government unemployment figures. It is clear that many people working on these contracts are not included as unemployed even if they have no work at all – at the very least we have hundreds of thousands who are under-employed. In turn, this plays havoc with the benefit and tax credit system,' said Prentis.
'Unison would like to see the use of these contracts banned. At the very least, the government needs an official investigation to confirm the true scale of the problem.'
A recent Freedom of Information request by Unison revealed that 97% of councils use homecare contracts that do not guarantee care workers work from one week to the next.
The Resolution Foundation recently examined the rise on zero hours contracts in the public sector in Public Finance. Read the article here.