By Richard Johnstone | 17 June 2013
An initiative to cut costs on major infrastructure projects has identified potential savings of more than £1bn in the government's High Speed 2 scheme, the Treasury announced today.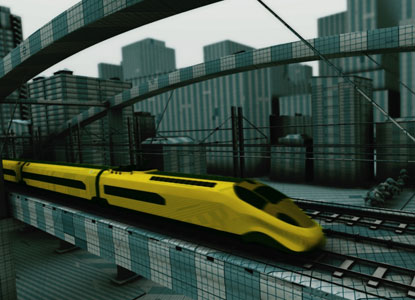 Its annual report on the government's Infrastructure Cost Review programme also highlighted possible savings of more than £290m at both the Highways Agency and Environment Agency in 2012/13.
The review programme was launched in December 2010 by the Treasury's Infrastructure UK unit to tackle 'excessively high' construction costs. It believed that these could be cut by as much as 15% annually through greater efficiency over three years.
The second annual programme update said progress was now being made across a number of sectors, including water, waste and energy infrastructure projects, as well as railways.
Around £1bn of savings have been indentified for the planned HS2 line between London and Birmingham, following an 'efficiency challenge' to find ways to reduce costs. The line is currently estimated to cost between £15.4bn and £17.3bn.
As well as highlighting the individual savings, the report said that the government was 'on track' to reduce construction costs by 15% by the end of 2013/14.
Commercial secretary to the Treasury Lord Deighton said improvements made included greater planning of public sector investment, reforms to how projects were managed by civil servants and the launch of a new assurance and assessment process through the Cabinet Office's Major Projects Authority.
'The UK has demonstrated its capability to deliver major infrastructure projects like the 2012 Olympics,' said Deighton, who was chief executive of the London Organising Committee of the Olympic and Paralympic Games.
'As the next wave of projects come forward for delivery it is more important than ever that we find ways to reduce costs and get the most from each pound of taxpayer or consumer money, and the Cost Review work has shown there are big savings to be made.
'It is vital that government and industry continue to work together to ensure a lasting legacy from this programme, to continue to bear down on the cost of building the infrastructure vital to sustained UK growth.'