By Richard Johnstone | 10 May 2013
The number of UK council staff earning more than £100,000 fell by 11% in 2011/12, according to the Taxpayers' Alliance.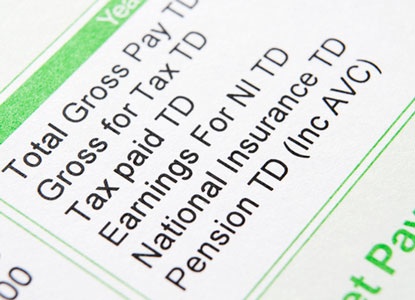 The pressure group's annual Town hall rich list, which is compiled from data published by councils and Freedom of Information requests, found there were 2,525 local government employees with six-figure earnings in 2011/12. This is down from 2,839 the previous year, the first fall in the seven-year history of the rich list.
At the top end of the scale, 636 council employees received total remuneration over £150,000. Of these, 42 received more than £250,000.
Although the total in local government fell, the number of high earners rose in 103 authorities.
Overall, the council with the most employees on packages of more than £100,000 was the London Borough of Camden, with 40. There were 38 councils with at least 15 employees receiving more than £100,000.
The council employee with the largest remuneration package was Katherine Kerswell, the former chief executive of Kent County Council, who received £589,165. However, this included her redundancy package. Kerswell is now director general for civil service reform in the Cabinet Office.
The largest pay package, excluding one-off payments, was received by John Sharkey, the chief executive of SEC, the operator of the Scottish Exhibition and Conference Centre, which is 91% owned by Glasgow City Council. He received £314,553.
Excluding redundancy payments, the highest earning council official was Derek Myers, the joint head of Hammersmith & Fulham and Kensington & Chelsea councils, who received £266,911. Myers announced last month that he would step down from the role.
TPA chief executive Matthew Sinclair said it was 'good news that the number of senior council staff making more than £100,000 a year is finally falling'.
He added: 'Sadly, too many local authorities are still increasing the number of highly paid staff on their payroll, some of whom are given hundreds of thousands of pounds in compensation just to move from one public sector job to another. Residents won't be impressed if their council pleads poverty when it is demanding more and more council tax, only then to spend it creating more town hall tycoons.'
Responding to the figures, a Local Government Association spokesman said pay for senior officers had to provide good value for taxpayers while ensuring the retention of staff with the right skills to oversee vital services.
'Local government is showing wage restraint as the 11% fall in the number of staff on more than £100,000 a year shows,' he said.
'There has been no national increase in senior pay for five years, including in 2013/14. Incoming chief executives are also receiving salaries that are on average 8% smaller than their predecessors.'
In response to the report, the Unison trade union reiterated that 28,000 people in local government currently earn £6.30 per hour – 1p less than the latest national minimum wage rate.
The union's head of local government Heather Wakefield added that two-thirds of the local government workers earn less than £21,000, including refuse collectors, teaching assistants and revenue and benefits officers.
'Forget the Town hall rich list, it is the poverty faced by those on the Town Hall Poor List we should be worried about,' she said. '28,000 local government workers earn just £6.30 per hour. Their family budgets are at breaking point. They've cut back on spending on their children, holidays are a thing of the past and even food shopping is a struggle.'
The union is calling for a substantial wage increase for all local government workers and is currently consulting on an offer of a 1% pay increase from employers.