By Richard Johnstone | 25 April 2012
More than 3,000 UK council staff earned above £100,000 in 2010/11, according to research from the Taxpayers' Alliance published today.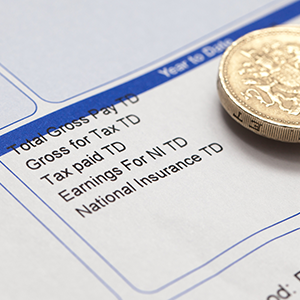 The pressure group, which campaigns for lower taxes, found 3,097 employees had six-figure remuneration deals – up by 13% from 2,696 a year earlier.


The figures, based on an analysis of councils' accounts, show that 'executive pay in town halls across the UK has continued to be insulated from economic reality', the group said.
However, the Local Government Association said the survey had been skewed by redundancy payments, while the Unison trade union criticised the alliance's 'simplistic' approach.
The TPA report, Town hall rich list, said 658 council employees earned between £150,000 and £249,999 in 2010/11 – up from 575 the previous year – and 52 were paid more than £250,000.
However, with the local government pay freeze now in its third year,
the median average increase for council employees between 2009/10 and 2010/11 was only 1.83%.
The council with the most employees earning over £100,000 in 2010/11 was the London Borough of Barnet with 47. A further 34 councils had at least 20 employees on such pay packages.
TPA chief executive Matthew Elliott said that taxpayers would be 'astonished' that some council employees were still getting such a generous deal while others in the public sector faced a pay freeze.
'As millions of voters across the country prepare for local council elections, it is vital that they can make an informed choice about which local authorities are delivering value for money. The Town hall rich list shows that while councils insist cuts can only mean pressure on frontline services, some clearly have cash in the bank when it comes to paying their own senior staff.'
Responding to the report, an LGA spokesman said that its latest Local Government Earnings Survey showed councils had cut £1.4bn from the local government pay bill in 2011/12.
The local government head count has been cut by 214,000 since December 2010, to 2.01 million in the latest Office for National Statistics figures. Nine out of ten councils have reduced the number of senior management costs, he said.
The spokesman added: 'In creating a leaner, more efficient sector, councils have reduced significantly the number of senior staff and middle managers. This has led to a small spike in one-off redundancy payments, which is mostly responsible for the increase in the number of officers receiving more than £100,000 in 2010/11.
'We share the TPA's belief in transparency and accountability, which is why senior council staff do not set their own salaries. They are set by politically proportionate committees of elected councillors. As a result, they are open to a high level of scrutiny and democratic accountability.'
Unison said that it was 'deeply unfair' that pay was frozen for the majority of low-income council workers while senior managers had increasing rewards.
However, it added that many council chief executives and senior officials were effectively managing multimillion-pound businesses, which needed to be run by well qualified and experienced people. 

The union's head of local government Heather Wakefield added: 'Attacking top pay will not help taxpayers, including council workers. For councils to attract the best calibre of leaders, they need to pay the going rate.'