By Richard Johnstone | 4 March 2013
The Local Government Association has urged the Treasury to back plans for a municipal bonds agency in the Budget, warning that councils could miss out on investment from pension funds if ministers don't act.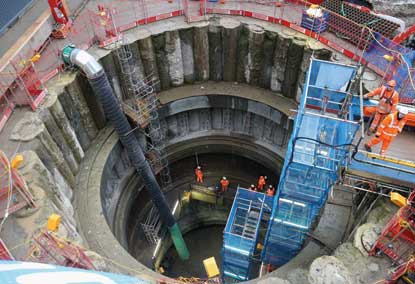 The umbrella group of local authorities has told Public Finance it is 'all systems go' to set up the agency, which would issue joint bonds on behalf of member councils and then make loans to individual authorities.
But the group wants Whitehall to endorse the plan, fearing it could be 'much harder' to persuade investors to buy bonds otherwise
Proposals for a collective agency have been in development since the Public Works Loan Board raised its interest rate to 1% over central government gilts in October 2010.
Although the government has reduced the available rate to 0.8% above gilts, the LGA said councils remained vulnerable to changes by ministers and needed to develop alternative sources of lending.
On February 13, the association's leadership board said the agency should be established as a 'localist' solution to council borrowing.
A report produced for the board, seen by Public Finance, said there was a business case for 'a collective agency [that] could on-lend funds at competitive rates'. The plan has the support of council finance directors, with larger authorities particularly keen. Talks with City institutions also indicate that there is interest from investors, the report stated.
This could be used as a means to fund local infrastructure projects – for example, in July 2011, the Greater London Authority issued a bond to help pay for its contribution to the Crossrail scheme.
Mark Luntley, the LGA's programme director for finance, said the bond agency was a good fit with government policies to give greater financial freedom to town halls.
'It's a localist solution. Councils have an interest in keeping their credit rating high, and it lets pension funds invest in infrastructure, so there's a strong link with the government's priorities.'
But without Whitehall support the scheme could struggle to get off the ground, meaning potential pension fund investment in local schemes would be missed, he warned.
Existing municipal bond agencies in Sweden, Finland and Denmark are keen to secure investment from UK pension funds. This could affect UK government plans for the funds to invest in UK infrastructure projects.
'Scandinavian agencies are talking to investors in UK pension funds in local government about investing in schemes overseas. They [the funds] could invest in local UK projects but there's no way to do it,' Luntley said.
'The idea that there isn't a mechanism for local government in Britain to get these funds seems like a bit of a waste. There's pension fund money leaving this country and we have no mechanism to get it back.'
The issue will now be raised by the LGA ahead of the Budget on March 20, with the aim of getting government backing. It would then take between 12 and 18 months to establish a new municipal agency.
However, a Treasury spokeswoman indicated that it was unlikely Chancellor George Osborne would back the agency. She said it was for local government to determine whether a bond agency was 'an effective and value-for-money model to finance local capital expenditure'.
She added: 'The Public Works Loan Board continues to offer low-threshold, low-cost loans with minimal bureaucracy and is well matched to the needs of local authorities.'
Luntley said that councils could do something on their own, but the agency would be a lot stronger if Whitehall worked with it. 'If central government is against this, they make it much harder.'