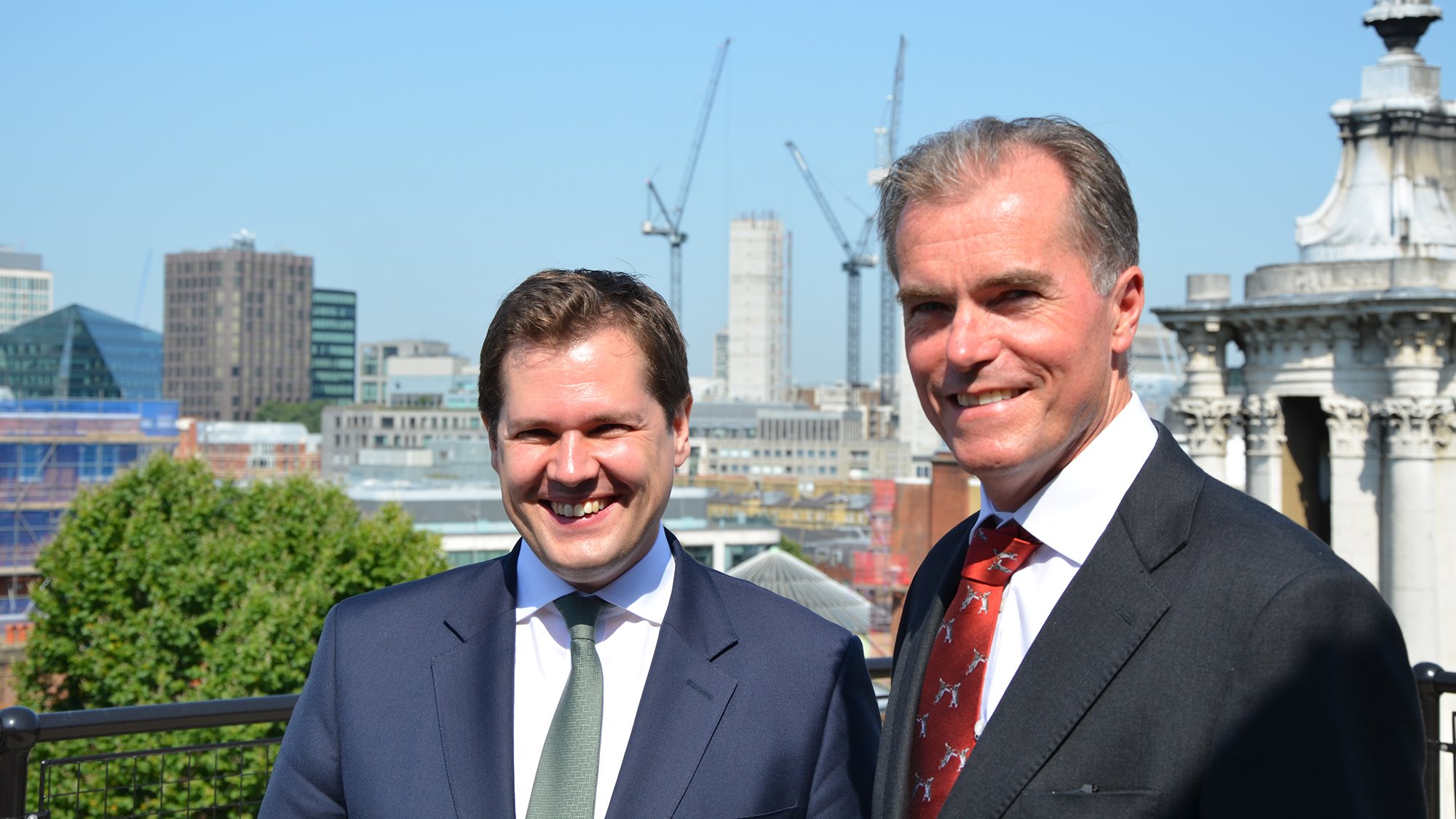 James Jamieson [above right] was quick to get in touch with Boris Johnson, who became prime minister on Wednesday, to outline the LGA's priorities including funding and devolution.
He said: "I have written to Boris Johnson asking for an early meeting to discuss how local government can work with him and his team to help deliver national priorities.
"I have highlighted how councils play a pivotal role in delivering change at a local level, and are uniquely placed to lead the delivery of joined-up services that change lives for the better."
He added: "We want the new government to work with councils to help build strong local communities and services through a new devolution deal, by including new English devolution and local government finance bills in the next Queen's Speech."
The letter followed a visit from the new secretary of state for housing, communities and local government Robert Jenrick [above left].
In his first meeting as Secretary of State for Housing, Communities & Local Government @RobertJenrick met with @JGJamieson to talk about the opportunities on the horizon for local government @LGAComms pic.twitter.com/4xom1PiiBh

— Ministry of Housing, Communities and Local Govt (@mhclg) July 25, 2019
Jenrick made the LGA his first stop after the inaugural cabinet meeting on Thursday.
During his visit he said he wanted "to discuss how we can work productively together in the days and weeks to come as we prepare to leave the EU on the 31 October, and what we can do together to ensure that local government delivers great quality public services that matter to all of us."
CIPFA chief executive Rob Whiteman expressed a willingness to build a "constructive working relationship" with Jenrick but warned on the impact of a no deal Brexit.
He added: "Last night's appointments represent a change of direction from the new government, with a new level of certainty on their stated Brexit policy. While businesses will welcome certainty, they have also expressed severe doubts regarding a no deal Brexit.
"A no-deal scenario could impact on the tax yield that funds public services, which are already under substantial pressure form rising demographic demand, and so we would advise against damaging business and local economies."