By Richard Johnstone | 25 March 2013
Councils in the North of England should issue a collective municipal bond to raise funds for capital projects, the Institute for Public Policy Research said today.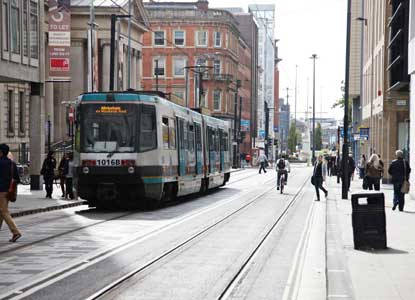 In an examination of how local government could boost growth in the region, the think-tank said a bond issue represented a 'good opportunity' for town halls to increase capital spending free from Treasury interference. By spanning local authority boundaries in the North, it would also be able to put together appealing investment packages, the report stated.
The call comes as the Local Government Association continues to develop plans for a municipal bond agency across the UK. This agency would issue bonds on behalf of member authorities, with councils then able to borrow from these funds to pay for developments.
Northern councils could establish an agency ahead of the national plans, according to the report, Beyond big banks and big government: Strategies for local authorities to promote investment. This would help overcome what the report called the five key barriers to growth in the region. These include deep cuts to local government funding, as well as lower capital spending on housing and transport.
A bond agency would offer 'an opportunity' to get investment, including from local government pension schemes, the IPPR said. By clubbing together, councils could raise funds to overturn decades of underinvestment in infrastructure. Their investments could include large projects of significance across multiple local authority areas.
The report also urged the government to focus the development of the planned British Business Bank on the regions, so that it could contribute to growth in the North.
The planned state-backed lender, which has been announced by Business Secretary Vince Cable, should be given a dedicated funding allocation for the North to help it respond to diverse local economies. This would help businesses in the region, which face tougher credit conditions in the North than in London and the Southeast.
IPPR North director Ed Cox said investment in the local economy by both businesses and government would be 'a key driver for productivity and growth'.
He added: 'A British Investment Bank must not contribute to reinforcing economic disparity across the country, but must give the North the chance to drive its own economic revival. It can help compensate for underinvestment in infrastructure by allowing regions to fund their own strategic priorities and give Northern businesses the lending they need to thrive.'