By Vivienne Russell | 22 November 2013
Councils are backing plans to create a Scandinavian-style collective municipal bond agency, which would offer local government cheaper borrowing to fund projects such as new housing and road improvements.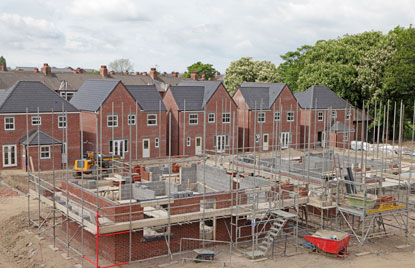 The Local Government Association's cross-party executive has voted unanimously in favour of pursuing the plan after 18 councils make formal expressions of interested in creating a bond agency similar to those in operation in Denmark, Sweden, Norway, the Netherlands and France.
Currently, councils borrow through the Public Works Loans Board, which offers money at the rate of Treasury gilts, plus an additional percentage set by the chancellor.
The LGA believes a municipal bonds agency would allow councils to raise funds at significantly lower rates than those offered by the PWLB.
LGA chair Sir Merrick Cockell said the local government debt market was not working in the best interests of local taxpayers and more competition was needed.
'Our modelling shows that with its long-established reputation for prudential borrowing and good financial management local government can substantially reduce its current borrowing costs through the creation of a municipal bonds agency,' he said.
'Our plans to develop an agency have been endorsed by every type of local authority from places right across the UK.'
As well as some immediate cost savings, the LGA said the benefits of establishing a municipal bonds agency included council control of the agency's lending terms, including the ability to refinance debt without the PWLB's repayment penalties. The agency's diversity of funding sources would also provide some long-term competitive pressure on the PWLB.
The 18 councils that have made formal expression of interest in the creation of a bond agency are:
· Birmingham City Council
· Cambridgeshire County Council
· Cheshire West and Chester Council
· City of London Corporation
· East Dunbartonshire Council
· Ipswich Borough Council
· Lancashire County Council
· London Borough of Lewisham
· London Borough of Southwark
· London Borough of Sutton
· London Borough of Richmond upon Thames
· Newcastle City Council
· Rochford District Council
· Stevenage Borough Council
· South Cambridgeshire District Council
· Warrington Borough Council
· Westminster City Council
· Royal Borough of Kensington and Chelsea