By Richard Johnstone | 20 February 2012
English councils are considering issuing small local bonds to raise funds for essential capital projects, according to the New Local Government Network.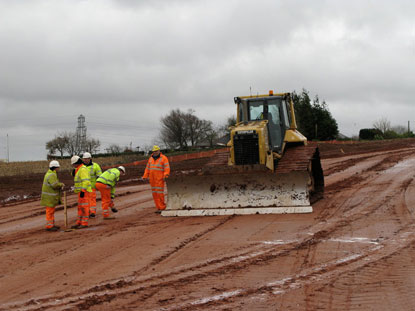 Local authorities first looked at the potential of raising funds through bonds after the interest rate charged by the Public Works Loan Board was raised in October 2010. This led to a number of councils, including Birmingham City Council, getting credit rated.

Now a survey by the NLGN, covering senior officials at 13 authorities, finds that councils examining the potential of small-scale 'retail' bonds – aimed at residents – to pay for crucial improvements such as to schools and highways.
The think-tank's report, Retail therapy, published today, concludes that retail bonds would be a 'significant attraction' for finance directors trying to raise funds.
Bonds issued to the market for institutional investors such as pension funds typically need to raise a minimum of £150m, but the retail market can be used for smaller sums of as little as £25m. They are also issued in smaller denominations, so private individuals can purchase them. One finance director quoted in the report said that the retail market would 'eliminate [the] barrier' of the size of borrowing needed to access the bond market.
The report follows an NLGN poll last December which highlighted that 84% of councils still faced a capital funding shortfall as a result of both more expensive PWLB borrowing and public spending cuts.
A retail bond aimed at local residents could build stronger links between citizens and council's capital projects if funding was raised as part of a 'more localist approach to finance', report author Joe Sturge said.
'The wholesale bond market is beyond the reach of all but the biggest councils, but retail bonds are issued in smaller denominations which mean that many more councils can take advantage.'
He added: 'Local people would take an active role in shaping the future of their communities while gaining access to a new, safe and accessible investment option.'
The Local Government Association is also currently assessing the business case for developing a national finance agency that would collectively issue bonds for councils.
The NLGN said that if this were to be established, there is a good case for a retail issuance to form part of this agency's borrowing portfolio.
Sturge told Public Finance that this could provide 'more diversity' in the market for council bonds, with the required funding split between bond offers to institutions and to individuals.
However, he added that the price would have to be right, with retail bond interest rates needing to be as cheap as wholesale bonds to be successful.