By Vivienne Russell | 27 March 2013

Council tax for an average Band D property in England will rise by 0.8% in 2013/14, official figures have confirmed.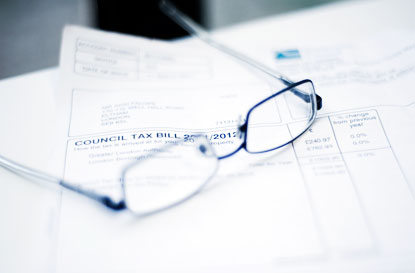 A statistical release, published by the Department for Communities and Local Government today, stated that Band D council tax would average out at £1,302 in London, £1,421 in metropolitan areas, £1,486 in unitary authorities and £1,510 in shire districts.
Six in ten of the 421 English local authorities have elected to use the council tax freeze grant offered by Whitehall and will either be cutting or maintaining their tax rate.
Take-up of the freeze grant was highest among London boroughs (82.4%) and shire counties (88.9%). It was lowest among police authorities (32.4%) and unitary authorities (48.2%).
The largest council tax hikes will be in metropolitan fire and rescue authorities, which have increased their precept by 6.4% for a Band D property. The second largest increase is for metropolitan police authorities, which are demanding a further 3.4%.
The only authorities with falling tax cuts are London boroughs, whose average bills will fall by 1.2%. This is largely due to a 1.2% cut in the Greater London Authority precept.
Commenting on the figures, Communities Secretary Eric Pickles said: 'Council tax more than doubled under Labour. But Conservatives in government have worked to freeze council tax for three years, helping hard-working families and pensioners with their cost of living. Over the past three years, council tax bills have fallen by almost 10%.'
But the Local Government Association again reiterated its view that the government's offer of a freeze grant was a short-term one that did not help councils address long-term pressures.
LGA chair Sir Merrick Cockell said: 'Government has cut council funding by 33% and, with last week's Budget signalling further cuts to come, local authorities have to consider the impact this will have on local services and the people who rely on them.
'Councils have delivered significant efficiency savings, scaled back discretionary services and reduced the annual paybill by more than £1.4bn. But with every further cut to local government funding, it becomes increasingly difficult to protect services.'