By Richard Johnstone | 31 January 2013
A new 'Cabinet' made up of the leaders of eight of the largest cities in England will urge the government to offer Community Budget deals across the country.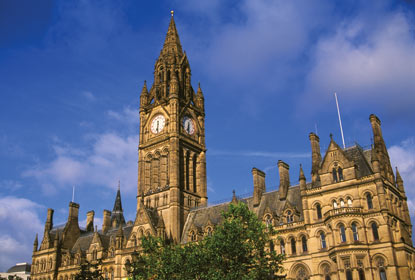 The Cabinet of Core Cities was formed on January 17 to create a single voice on issues of shared interest in the biggest cities outside London. It includes Manchester, Nottingham, Newcastle, Birmingham, Leeds, Liverpool, Bristol and Sheffield. Public Finance spoke to leaders of three of these cities.
Sir Richard Leese, leader of Manchester City Council, has been appointed chair. He told PF it was 'absolutely' the aim to secure the extension of whole-place spending pilots. He added that the Cabinet's creation was intended to 'up the game' of the core cities after economic powers were devolved to the group in City Deals last July.
'There's a feeling we have to drive the agenda,' said Leese. 'It took a long, long time for core cities to build an economic case [for extra powers]. We have made that case, and I think there's a broad appreciation within government of that, so we really have to accelerate progress. It's a very clear message to government and the prime minister that we are willing to work with them as partners.'
Each of the leaders of the city authorities has been given a portfolio on which they will now represent the group in discussions with Whitehall. The posts include a dedicated public sector reform spokesman, which Leese said was intended to emphasise the councils' role in 'bringing together' services.
He highlighted the government's Community Budget pilot schemes as one area of reform where the cities would have a voice.
As part of the Greater Manchester combined authority, Leese has been involved in one of the four pilot schemes that submitted proposals to the government in October. Each pilot worked with civil servants to develop spending plans to determine what savings or improvements could be made, based on a single local pot of public funds.
Leese said the plans could lead to 'service transformation' if approval were given to implement the changes.
'I think there are things we have done that are replicable in other areas, and there's a job to be done there. The process of the Community Budget pilots in getting central services to work together with local authorities is a very good way of doing things.'
Asked if the group wanted pooled budgets to be made more widely available, he added: 'Absolutely. In the Core Cities work programme, that's one of the areas where having that [Cabinet] can really take the broader agenda further.'
Nick Forbes, leader of Newcastle City Council, is the Cabinet member with responsibility for public sector reform. He told PF that pooling funds around health and social care would be a priority.
Giving councils greater control of the cash in a 'health and social care deal' could both improve services and relieve the cost pressures faced by town halls from an ageing population, he said.
'We want to do some groundbreaking work on how councils could more effectively integrate health and social care, in terms of a Community Budgets approach, to make better use of the money available,' he said. 'That will be one [area] we are looking at.'
Sir Albert Bore, the Birmingham City Council leader who has taken on the transport role in the new Cabinet, said cities would agree shared policy priorities, across seven portfolios, in March.
The Cabinet 'gives leadership that wasn't there before', he told PF.
Bore added: 'Giving these roles and responsibilities to individuals now means that we can work up an agenda. If you look, for example, at the issues we are looking to discuss around transport, clearly High Speed 2, bus regulation and aviation are part of a clear agenda that the core cities have in common.'
The decision to create the Cabinet was welcomed by the Centre for Cities think-tank. Chief executive Alexandra Jones said cities should take a leadership role in economic growth.
Jones told PF: 'This is the opportunity for core cities outside the Southeast to really step up and deliver the potential for their economies. The core cities have been working together on economic leadership for a number of years, and the Cabinet means an even sharper focus.
'Given where the government is going in terms of City Deals and how cities can deliver more, it's a good way for them to work together and develop those ideas.'
She also backed a focus on Community Budgets: 'I think that the Community Budgets approach is about thinking how the places can work best for the people in that place by bringing public spending together. That's a good thing.'
Other portfolios in the Cabinet of Core Cities are: growth; skills and labour markets; housing and construction; low carbon and energy; and finance and investment.