By Richard Johnstone | 26 March 2013
The government has confirmed that the plans developed by the four 'whole place' Community Budget pilots across England will be implemented from next month.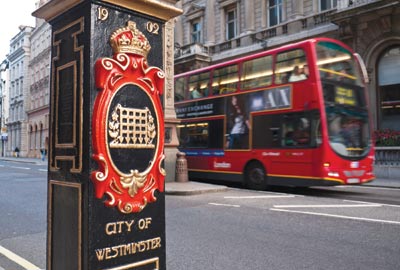 Launching a report yesterday on how the pooled spending schemes were developed, Prime Minister David Cameron said the government was backing the programmes because Whitehall 'just can't match local knowledge'. People on the ground know what's needed to improve their area, and how to get value for money in achieving it, he added.
The formal go-ahead for the four schemes – covering Cheshire West & Chester council, the Greater Manchester combined authority, the London tri-borough project and Essex – is the next step in the government's attempts to spread the approach to more authorities.
Local public service transformation: a guide to whole place Community Budgets sets out how the four pilots developed their plans to pool public spending and redesign services. Each area came up with proposals to improve areas such as adult social care, as well as boosting local skills and training and reducing reoffending.
In each of the four areas, councils worked with Whitehall civil servants as well as NHS trusts, the police and Jobcentre Plus.
By removing organisational barriers within the public sector, each pilot has found a way to make those services better, while saving money by stripping out unnecessary duplication. The business cases, which were submitted to government last November, will now start to be implemented from April 1, although the full range of reforms will be introduced in stages.
An analysis from Ernst & Young for the Local Government Association concluded that more than £4bn could be saved every year if all areas adopted a Community Budget approach and were able to cut the unnecessary waste, duplication and red tape. Of these, it was estimated 80% would come from the budgets of central government departments and agencies.
LGA chair Sir Merrick Cockell said that further cuts to local government, which were announced in the Budget last week, meant local services would suffer if they were not reformed.
'There is no other option,' he said. 'The pioneering pilot areas have successfully shown that by designing services around people's needs, by joining up the work of different parts of the public sector and focusing on prevention to reduce demand, we can not only save hundreds of millions of pounds, but actually make these services better too. We can help the elderly stay independent longer, reduce crime and improve job opportunities while saving money.
'The progress made by these four pilots is just the start. There is a real appetite among local government to seize the mantle and lead the way in radically transforming the way the public sector works. For this potential to be unlocked, government will need drive this plan forward throughout Whitehall and ensure that all parts of the country can adopt a Community Budget approach. The rewards are too great to be ignored.'
Local government minister Brandon Lewis, who last week wrote to every council in England offering help to pool local funding across the public sector, said the government was 'full square behind' Community Budgets.
The guide 'will help make sure every authority knows how to go about improving people's lives by rewiring their services to manage the money better and pioneer earlier intervention approaches', he added.