By Richard Johnstone | 12 December 2012
Public sector employment has fallen for the twelfth consecutive quarter and is now 5.745 million, the Office for National Statistics revealed today.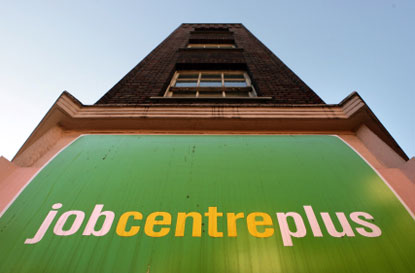 The main drop was in local government, with a 32,000 reduction in the three months to the end of September. The number of people working in the civil service fell by 3,000, the sixth consecutive decline.
These reductions were partly cancelled out by a 13,000 increase in central government jobs. The overall drop in the public sector for the quarter was 24,000. Over the past year, the total reduction is 128,000.
Employment minister Mark Hoban said that over the same 12-month period an extra 627,000 people were working in the private sector, 'significantly outstripping' the public sector decline.
'Once again these figures show that the private sector is creating far more jobs than are being lost in the public sector,' he said. 'It's a credit to British businesses that they're proving wrong those cynics who claimed the private sector wouldn't be able to step up.'
The monthly update on overall unemployment was also released today, for the three months to the end of October.
Unemployment fell over the period to 2.51 million, or 7.8% of the economically active population. This is down by 82,000 compared with the three months to the end of July.
Long-term unemployment has also fallen, with the number of people out of work for more than six months down by 62,000. Youth unemployment has also decreased by 90,000 to 626,000, the lowest figure since February 2009.
Hoban said that the figures were 'very welcome'. He added: 'To see youth unemployment, excluding students, at its lowest level for three and a half years is particularly good news.
'But we're not complacent and know there are still lots of challenges ahead, which is why the government will continue working hard to help those people who want to get on in life and allow the UK to compete in the global race.'
Responding to the figures, Unison general secretary Dave Prentis said the loss of another 24,000 public sector jobs in the past quarter 'spells a bleak Christmas for those families and for families relying on vital NHS and local council services'.
He added: 'We know that the government plans to cut more public sector jobs in the new year. The Olympic and Christmas boost has given some welcome short-term relief to the unemployed, but the government must act now to create sustainable growth and jobs.'
The Institute for Public Policy Research said that long-term unemployment remained at the highest level since 1996, with more than 904,000 people out of work for more than a year.
Spencer Thompson, an economist at the think-tank, said that the overall fall in unemployment was 'good news'.
He added: 'But the outlook is especially bleak for young people next year and hundreds of thousands are at risk of permanent scarring in the labour market, having their long-term outlook damaged by long periods of unemployment or by a difficult and patchy entry into the world of work.'